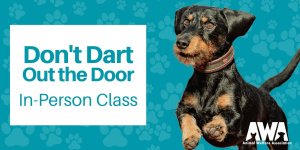 Teaching your dog not to run out of the door when you enter or exit is one of the more important things to teach your dog.  It can mean the difference between life and death for your furry friend.
This is a one hour class that will focus on how to teach your dog not to run out the door when you are entering or exiting.
We will work on place, stay, recall.