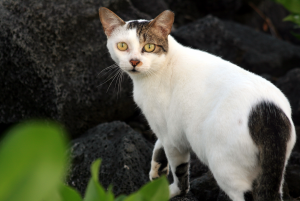 FERAL ONLY Spay / Neuter Clinic
Date: 08/01/2021 (Sun.) Time: 9:30am – 4:00pm
This is for Feral Cats ONLY! Please do not sign up to bring your owned cat.
Each person will be able to bring up to 3 feral cats during this clinic. You must only put 1 cat per slot (ex: if you plan to trap 3 cats then you will sign up for 3 slots). If you sign up for more than 3 slots, any slots over 3 will be deleted and the clinic will inform you that your additional slots have been removed.
Drop off will be at 9:30AM. All cats must be in a secure, lined and covered humane trap. Pick up will be at 4PM. Please have your phone available in case the clinic needs to call you to come pick up prior to 4PM.
The cats will be spayed/neutered, given a rabies vaccination and ear tip. There will be no other services performed this day. The cost is $20/cat and it is CASH ONLY.
Sign up HERE:
www.signupgenius.com/go/9040b48aaa72fabfe3-feral2