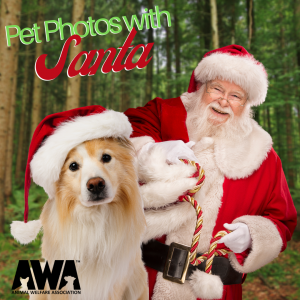 Get your pet's photo taken with Santa at Animal Welfare Association for a donation of $10. Bring your own Camera or phone to take photos of your four legged family member with Santa. Great for holiday cards!
December 5th & 6th from 1pm – 3pm
We'll have Santa outside to the left of our Clinic / Temporary Shelter building.
Must wear a mask. Please practice social distancing while waiting.