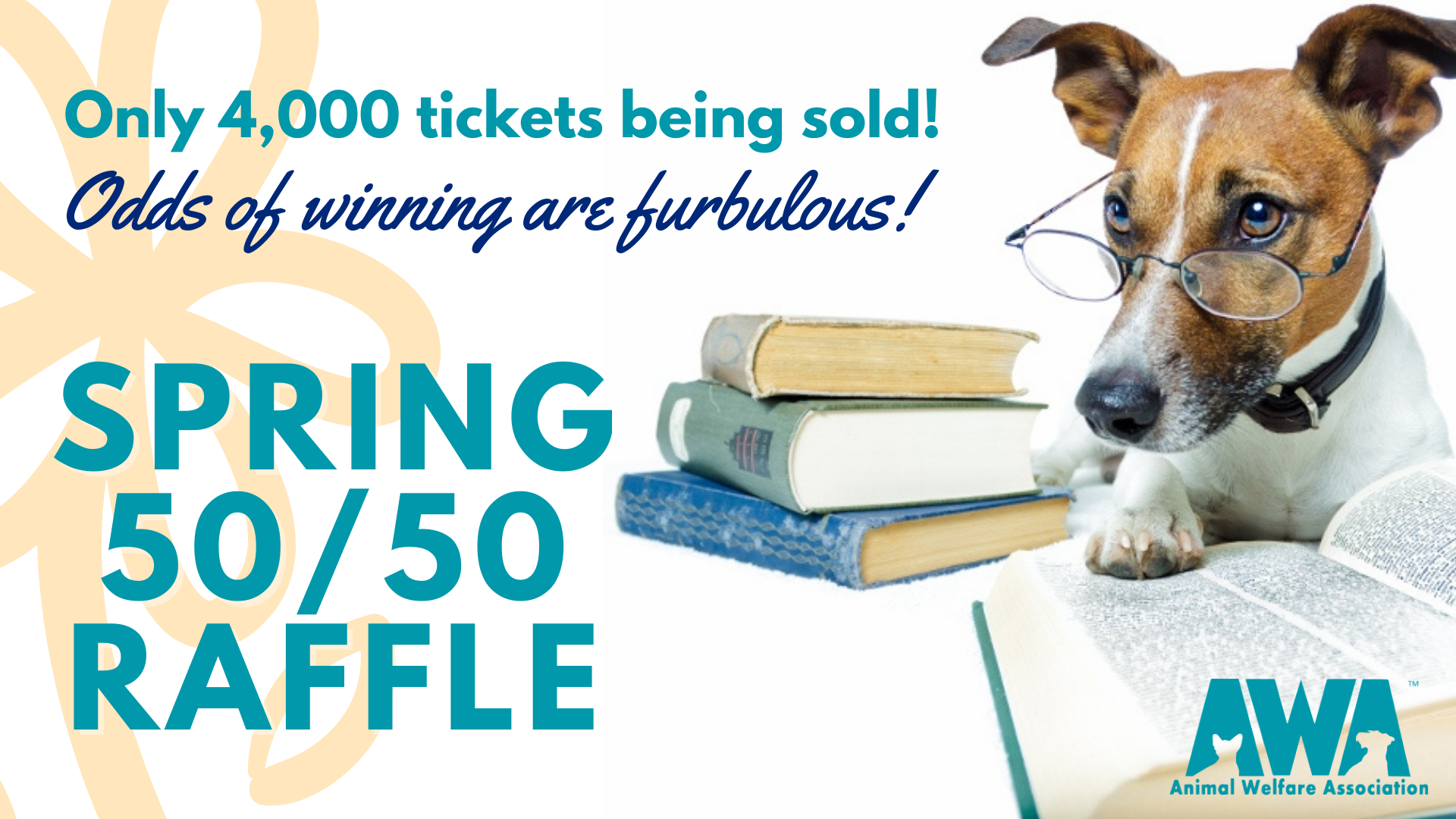 AWA's Spring 50/50 Raffle drawing will be held on Thursday, March 18th at 4pm.
Tickets are $10 and can be purchased as a single ticket quantity. More than one ticket can be purchased per transaction. The more tickets you purchase, the greater your chances of winning. We will only be selling 4,000 tickets for this raffle.
Due to COVID-19 restrictions, ticket sales will be available online only for this Raffle. (Sales will not be done in person at the shelter or events as they have in the past.)
There are limited tickets that will be sold and will be sold up until March 17th at midnight or until sold out.