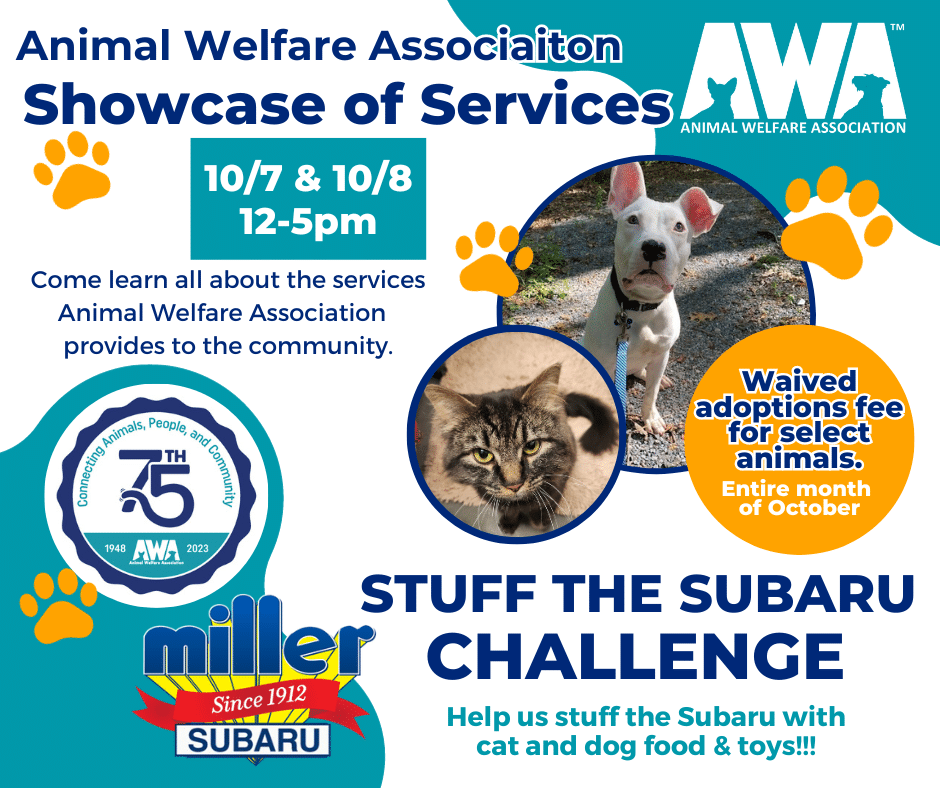 AWA Showcase of Services
Stop by to learn more about all the services that make AWA more than a shelter!
Take part in the STUFF THE SUBARU CHALLENGE by dropping off cat and dog food & toys!
It will be a great day to adopt as we kick off a month long adoption event in partnership with Miller Subaru! Fee waived adoptions on select animals!