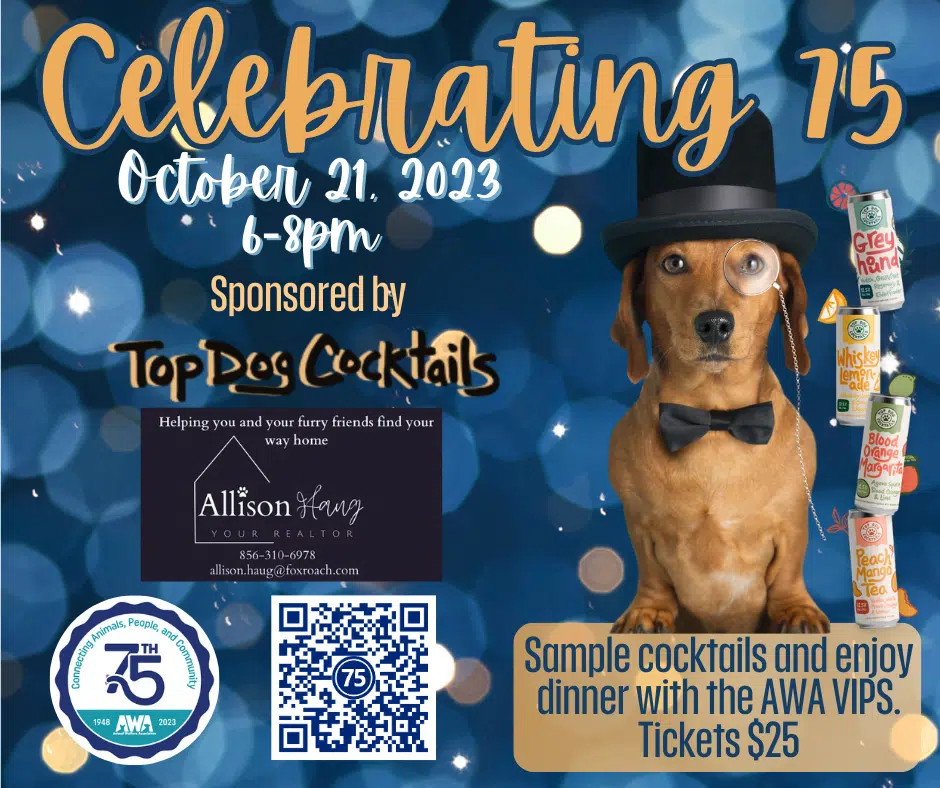 Celebrating 75 Reception
Join the Animal Welfare Association's furry VIPs as we celebrate 75 years of saving lives!
On October 21st we will celebrate our history with a reception featuring tastings from Top Dog Cocktails and dinner from Stellato Ristorante.
Founded in 1948, Animal Welfare Association was one of the first humane organizations formed by a group of volunteers to serve Camden County and all surrounding areas. A lot has changed in the past 75 years but not Animal Welfare Assocation's mission to end animal suffering and ensure animal companionship is available to all.
Must be at least 21 years old to attend.