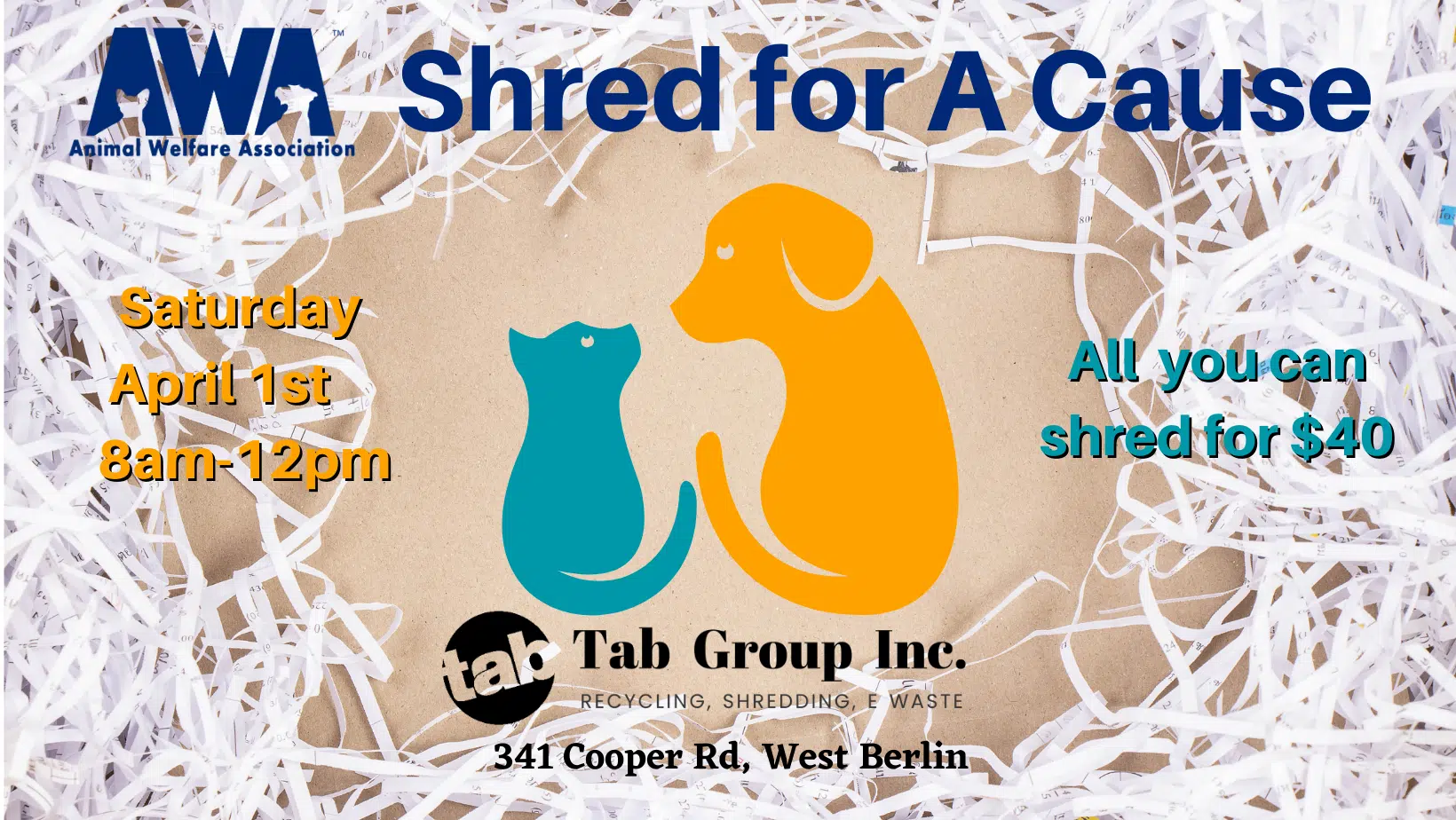 Shred for a Cause
Don't be an April Fool; it's time for a clean out! All you can shred for $40 @The Tab Group, Inc in West Berlin (341 Cooper Rd).
Drop off will be between 8am – 12pm on 4/1.
All proceeds will directly benefit the animals in our care!