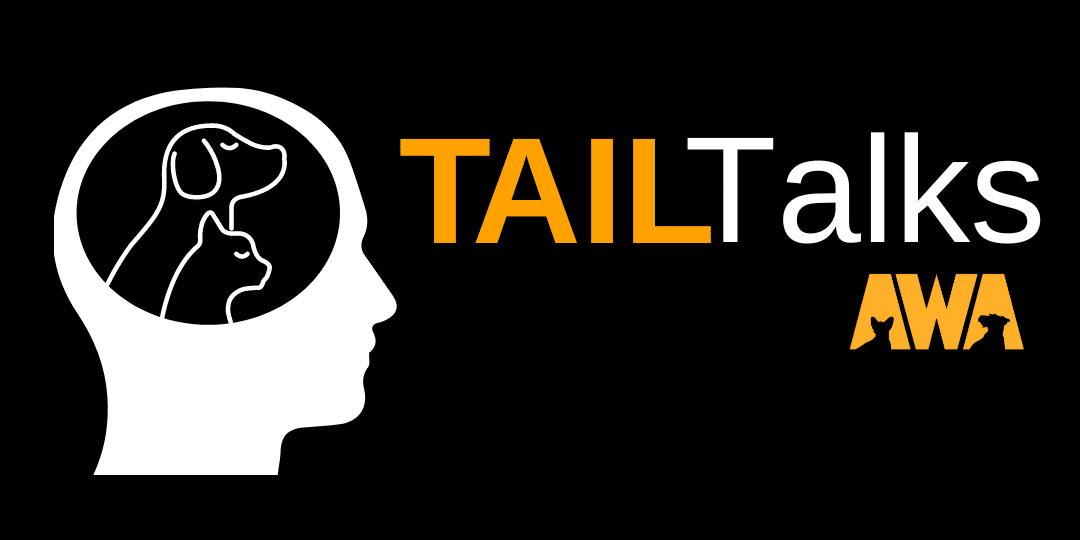 TAIL Talks – Dog Training Q&A
Join AWA Behavior Coordinator and certified behavior consultant and dog trainer Elizabeth Stanley-Reicherter (CBCC-KA, CPDT-KA) as she answers your questions about nurturing and training your dog for our January TAILx Talk. You and your family can learn skills to improve your dog's behavior and nurture your relationship with them.
AWA's TAILx Talks are a monthly series of FREE educational forums where community members can come and learn important and interesting topics related to animal welfare and caring for pets.
For questions, please email [email protected]