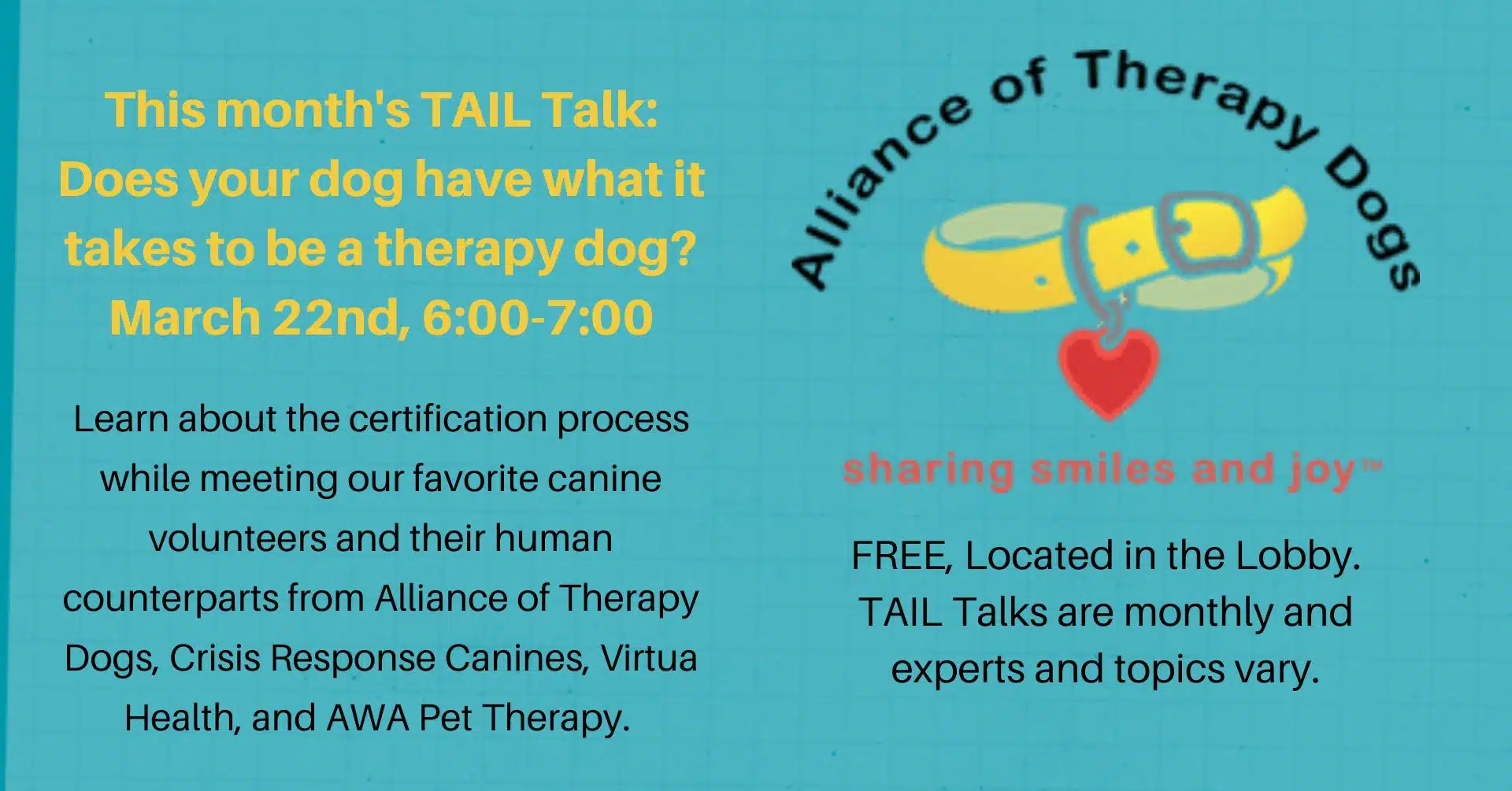 Tail Talks: Does your dog have what it takes to be a therapy dog?
For the March installment of our Tail Talks series, come learn about the therapy dog certification process while meeting our favorite canine volunteers and their human counterparts from Alliance of Therapy Dogs, Crisis Response Canines, Virtua Health, and AWA Pet Therapy.
Peggi Breuninger, certifier for Alliance of Therapy Dogs and Volunteer Network Liaison for Crisis Response Canines, discusses her certification requirements. Katelynn Hewitt, Pet Therapy/Visiting Vet Coordinator at Virtua Health shares her experience managing 37 therapy dogs at Healthcare centers throughout the area. We also have AWA volunteers Michelle and Doug to discuss their work visiting local senior home, school, and outreach events.
The stars of the night though, will likely be their pups Alma, Scarlet and Sophie, who will be showing off their therapy skills.
Note: No outside dogs will be allowed at this event.
The event will take both in person in our Lobby and on Facebook Live.
Registering is not necessary but is helpful for planning!