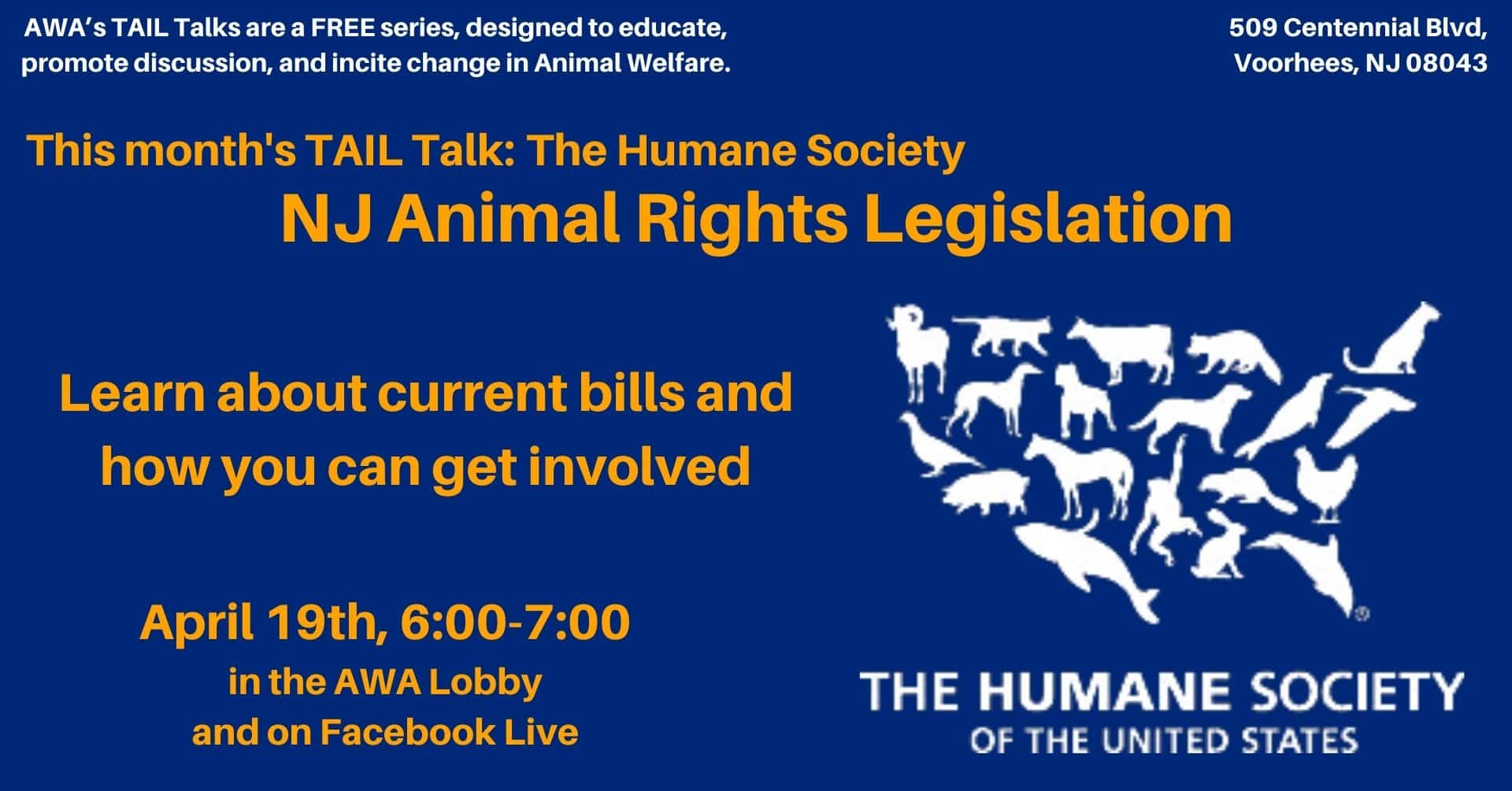 Tail Talks: NJ Animal Rights Legislation
This month we will feature Elissa Frank, New Jersey State Director at the Humane Society of the United States. Learn about what's on the docket and how you can help local animals.
AWA's TAIL Talks are a FREE series, designed to educate, promote discussion, and incite change in Animal Welfare.
Hosted right here in our AWA Adoption Center lobby, and on Facebook live.
While registering is free, doing so helps us plan for the event.