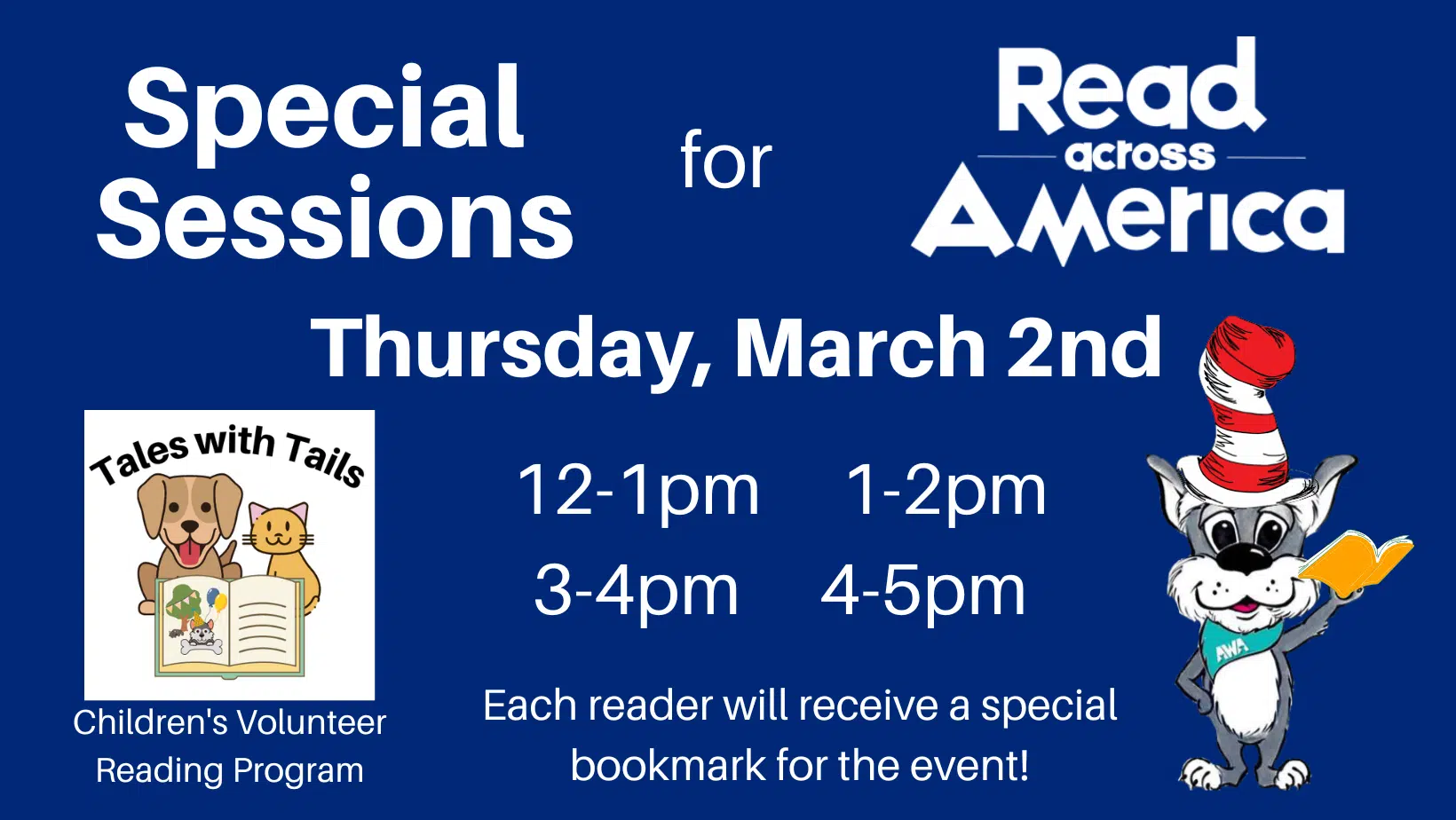 Tales with Tails: Read Across America
Join us for a special Tales with Tails event as we celebrate Read Across America!
Local author Martha Mosley will be visiting the Adoption Center during the event to share her book, A Place for Grace.
Local crafter Kristin DePhilippo will be in the Adoption Center from 3-5pm selling jewelry & other items, with 50% of the proceeds going directly to AWA.
Each reader will receive a special event bookmark!
All our Tales with Tails events are free but REGISTRATION IS REQUIRED.
The Animal Welfare Association's Tales with Tails Reading Program is a mutually beneficial program for kids and animals. Children as young as 5 years old, can sign up to read to AWA's animals! Kids can work on developing their reading skills while animals are comforted by their voices and drawn to the front of the kennel or cage. Studies show that animals who approach the front of the kennel or cage get adopted more quickly.