Counseling and support – with a bit of help, many people can keep their pets!
Re-homing support – providing tools and information to help you find your pet his/her next home
Sheltering and adoption – we accept pets from owners; we do not accept strays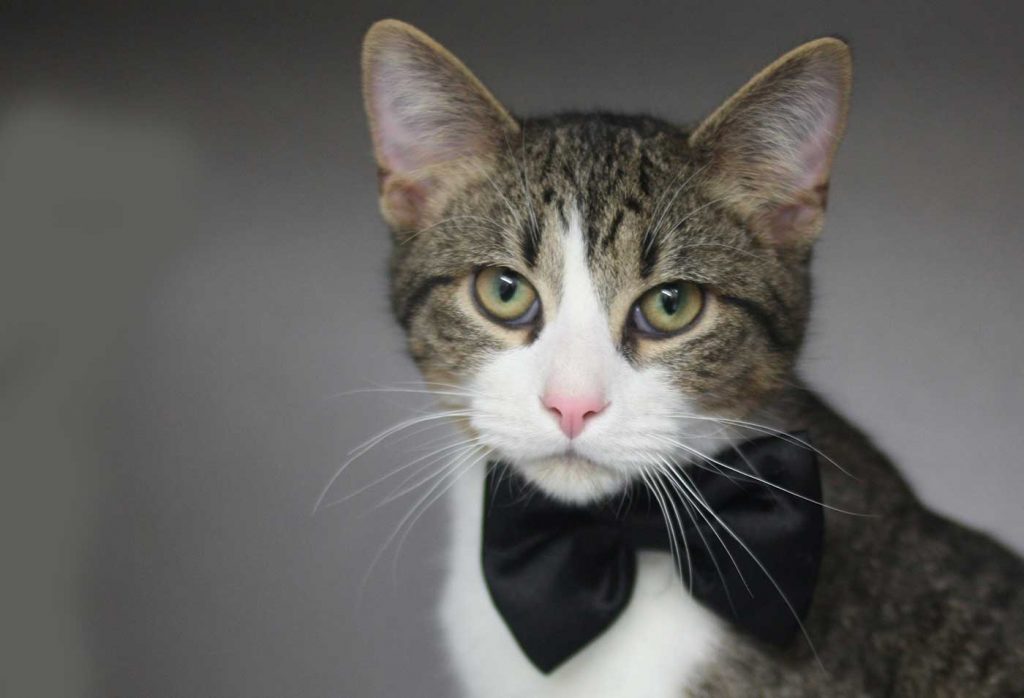 Giving up an animal is a serious decision. If you are considering this, please contact us for help before you bring us your pet. We can suggest training options, offer behavioral advice, provide options for pet-friendly housing, or help you and your pet in another way. Reach out to us so we can guide you toward a happy ending for both you and your pet at [email protected]
Many reasons people need to give up their pets are correctable. If you are at your wit's end due to litterbox issues, barking, puppy energy that hasn't been tamed, moving, having a baby, or need information about caring for your pet, we can help! We want you to be a part of your pet's life and believe you are the best option for your pet.

If you call us, our staff can help you directly or seek out another staffer to work with you.
An alternative to bringing a pet to a shelter is to have people work to find a new home for their pet. We encourage this, and to help we have a site where you can post an ad for your pet online. See Steps to Re-home a Pet below.
Groundwork
Reaching Out
Posting your Pet Online: AWA' s Re-homing web page.
Screening the Potential Adopters
Meeting the Potential Adopters
Completing the Re-homing
It will take time to find your pet his/her next home. Plan to devote at least 30 days to the process. People like healthy animals that are already spayed and neutered. Take your pet to a veterinarian and save the records. Visit our low-cost spay/neuter page
1. Friends and family are the number one way pets find new homes. Contact everyone! Use your social media connections!
2. Place an ad in the local newspapers and on pet adoption websites. Many people read them and usually it is FREE to place an ad.
3. Look into specific animal rescues. If you have a pure bred dog, look for pure bred rescues. If you have a senior pet, look for a senior animal rescue. There is a rescue for almost every type of pet.
4. Prepare a flyer/handout about the pet and include:
Appearance, size, and age – use a well-lighted recent photo or use a few photos of your pet
Describe his/her nature and positive characteristics about him/her
Describe your pet's health status. See Groundwork above.
Put your name and phone number and a time for people to reach you.
Make it fun! For example: Felix is a fun 3-year-old tabby looking for a sunny window to sit in. He is good with other cats and dogs. I must give him up for adoption because I am moving into a retirement home. Please call xxx-xxx-xxxx after 8:00 pm.
Screening Potential Adopters
You care that your pet makes it to a good, permanent home, so now you must screen potential adopters that contact you. Asking some key questions will help with this, but be sure you have a conversations with the person and not an "interview" because you will get more from the exchange! Here are some questions to ask:
Is this pet for you or someone else?
Is it okay to have pets in your home/apartment/condo?
Have you had pets before?  (Particularly the type of pet you are placing for adoption)
Why are you interested in my pet?
Do you have any children?
Are you willing to let me visit your home prior to taking my pet?
Will the pet be supervised outside?
Meeting Potential Adopters
You can meet people at their place or have them come to your home, but the safest way is to meet in a neutral spot. Bring the pet with you. Things to note during the meeting:
How does the person interact with your pet?
Did they bring additional family members, including children in the household?  Is everyone there who needs to be?
Ask additional questions – be sure they aren't going to sell your pet!
If you aren't okay with the interaction, feel pressured, or have doubts, do not proceed! Continue looking for a better fit.
Once you have selected a new home for your pet, prepare the pet and gather supplies and materials for the new owner. Meet at an agreed-upon time and place to give your pet to the new owner. You are giving up ownership rights, so be sure the new home is a good fit.
Provide the person with all veterinary records
Take toys, beds, food, medications, etc. so the pet has these for comfort during the adjustment
Get the person's contact information so you can obtain an update, if you'd like
Provide the person with any behavioral information she or he will need
Document that you have transferred ownership and materials
The pet will need a new ID tag and, if microchipped, the new owner's information must be called in to the microchip company
If you don't have anyone step up who wants to be the new love of your pet's life, DO NOT abandon your pet in the woods, parking lot, or anywhere! Learn more about surrendering your pet to AWA.
SAFETY OF REHOMING YOUR PETS…
The Animal Welfare Association ALWAYS encourages rehoming pets as this continues the bond between their pet parents and their companion animal. Contrary to popular belief, there is a RIGHT and WRONG way of rehoming your companion animal. The dangers are out there and the risk of potentially rehoming your companion animal into a home with a family or individual who can commit the act of animal cruelty is possible. Below, I will provide some guidance as well as warning signs that you can follow in the hopes of rehoming your companion animals SAFELY.
1). While we encourage pet parents to rehome their companion animals if they can no longer care for them, ALWAYS post on sites that are safe. For an example, our pets looking for people listings on our website: https://support.awanj.org/pets-looking-for-people. You MUST always do your research before you widely post in other public locations. The more eyes the better, but the risk increases as well. Sites like craigslist can be dangerous and have come with many horror stories.
2). "FREE TO A GOOD HOME" is not realistic. There will always be an expense with any companion animal. This term has a negative connotation and is triggering. Even though currency may not be exchanged, "free" is never truly that. This is also a term that those wanting to commit cruelty look for because they will pay nothing to abuse your companion animal. Showcase your companion animal in a way that won't put them in a vulnerable position for abuse.
3). If you adopted or rescued your companion animal from a particular animal shelter or organization, usually those shelters and organizations have in their contracts that you FIRST contact them to surrender your companion animal back to them. There can be a lot of variables with this depending on their current space so always try working with them even if you have to be placed on a waitlist.
4). Once you have a prospective adopter that is expressing interest, this is where you have to ask as many questions as possible. The interview process should be just that! During a meet, see how the adopter is connecting with your companion animal. Are they connecting? Are they expressing interest to each other? You must do everything in your power to make sure you ask everything you need to ask for the safety of the animal.
5). Consider your safety as well! You are meeting strangers. Make sure you do meets in public places and in well-lit areas during the day. Never in your own home or theirs! Also have a friend or relative with you for your safety and the safety of your companion animal.
This is NOT to discourage or scare people from rehoming their pets. This is a reality and there are good and bad people in this world. These are just reminders so pet parents can make educated decisions on their safety and the safety of their pets. Good luck!