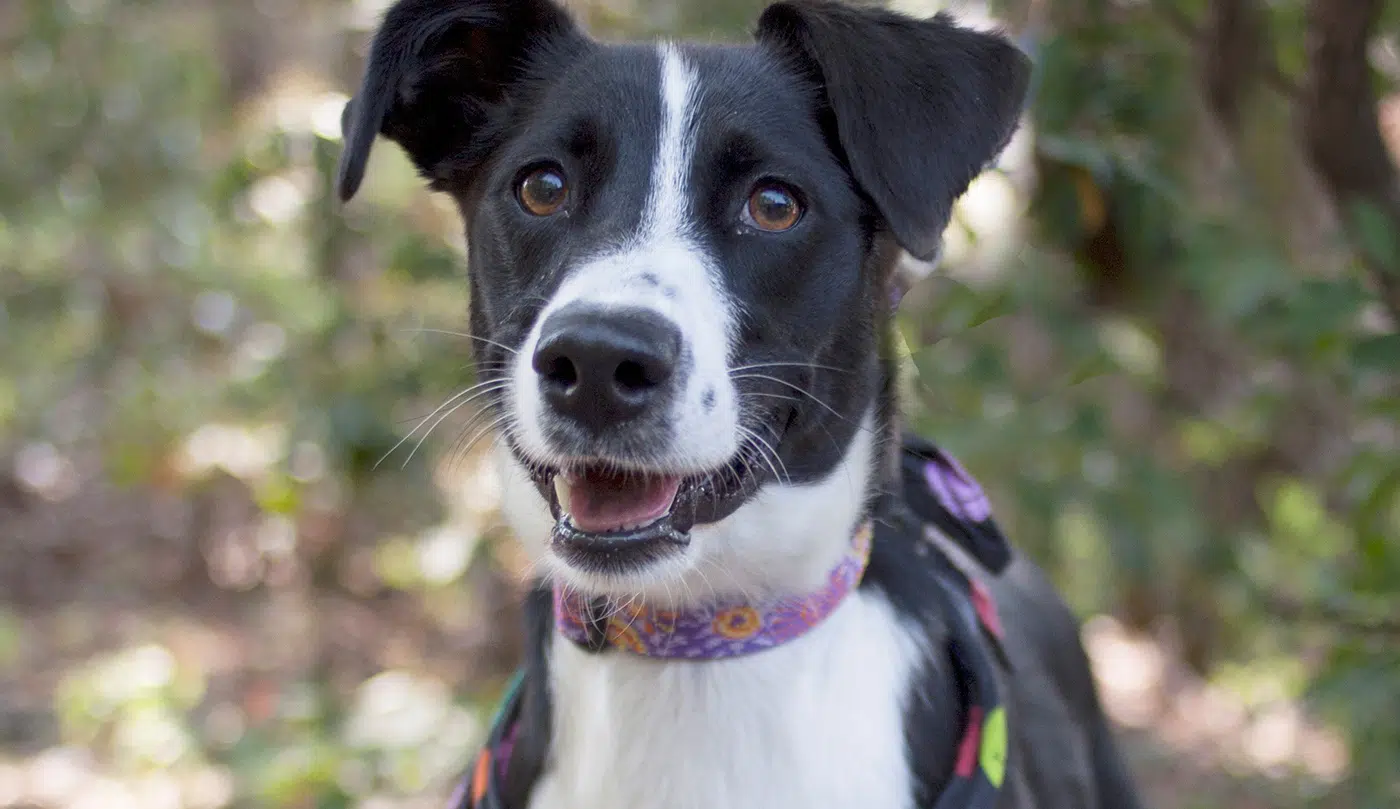 Adopt a Dog
AWA has the right pup for everyone. Large or small, puppy or senior, you can find your next best friend right here!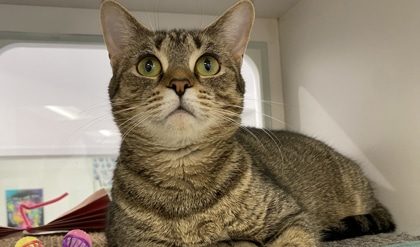 Adopt a Cat
Looking for a first cat or new addition? Affectionate, independent, kitten or senior, you'll leave AWA with the perfect feline!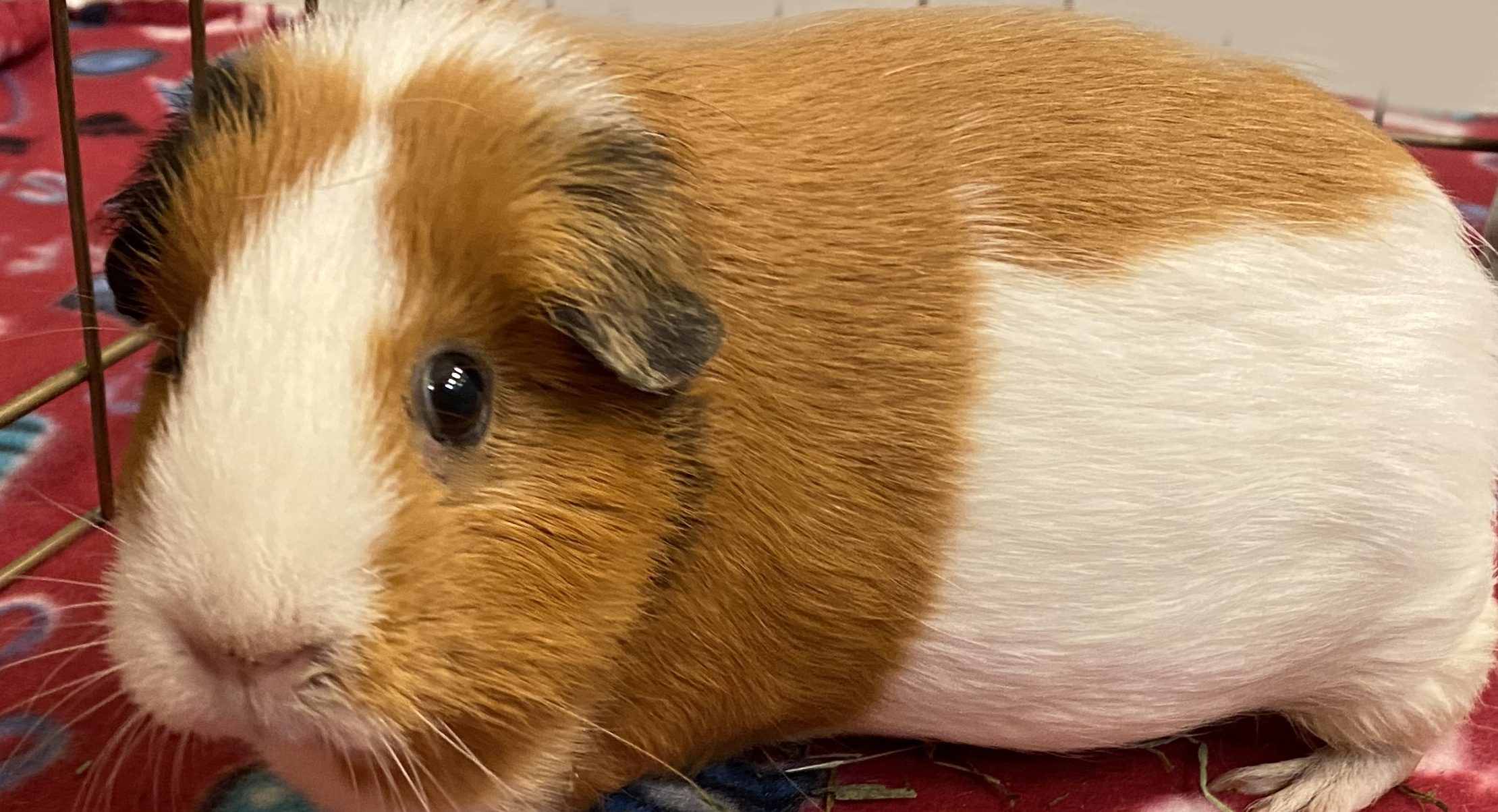 Adopt a Small Animal
Looking for a rabbit, guinea pig, gerbil or other small animal? AWA may have the pet for you!
*Adoption meets stop being signed in 1 hour before close each day. This is to allow proper time for the potential adoption.
Adoption fees are used to fund AWA's lifesaving programs. Fees are non-refundable after adoption is completed.
Dogs
Puppies (Under 6 mo): $425

Adult Small/ Toy (under 25 lbs): $400
Cats
Kittens (under 6mo): $150
Small Animals
Guinea Pigs and Rats: $30

Hamsters, Gerbils and Mice: $20
How Does the Adoption Process Work?
We believe in an open, judgement-free adoption process. Our goal is to find the right fit for both you and the animal during your time at AWA. 
1. Visit AWA
Fill out an online application, then come meet AWA's animals and find your favorites.
2. Meet a Pet
Ask an AWA Adoptions Counselor to meet a pet
4. Review
Talk with your Adoptions Counselor about the animal and how they might fit in with your family
5. Go Home!
Once we've found a good match, you're ready to take home your new best friend!
*Some situations require all humans in the household to meet the animal before adopting. Also, some situations require all dogs in the household to meet the new dog before adopting. If the animal being adopted has yet to be spayed/neutered, then they cannot be taken home until the procedure is completed.
Part of AWA's mission is to ensure all animals in our care are found loving homes that are the right match for both their and their future family's lifestyle.
Therefore, we reserve the right to decline an adoption if we feel the pet is not a match, or the adopter is:
Under the age of 18
Under the influence of drugs or alcohol during visit
Due to the number of animals that we receive and find homes for every day, we can not guarantee that specific animals listed on our site will be available when you visit. We can not hold animals via phone, fax, or email.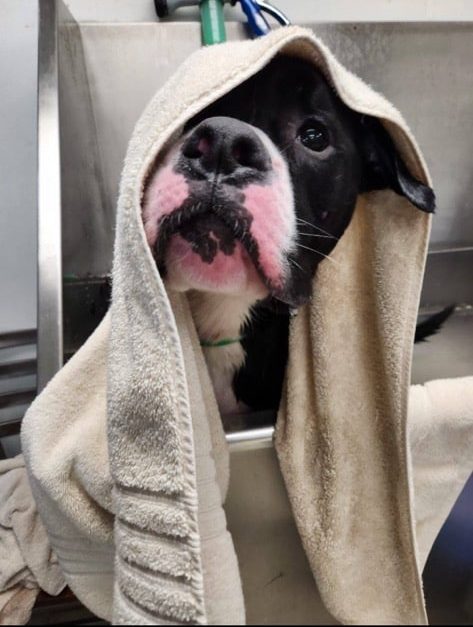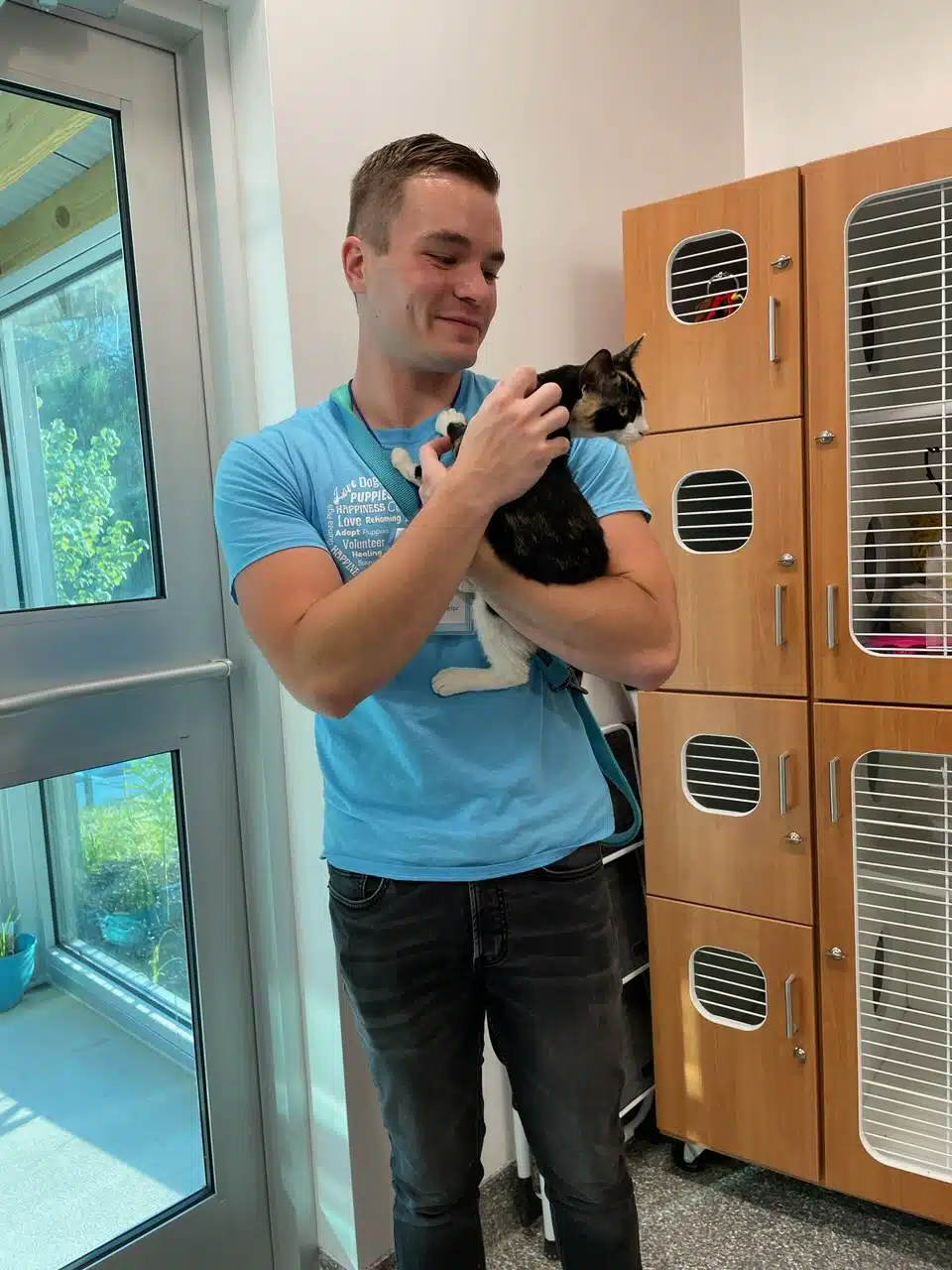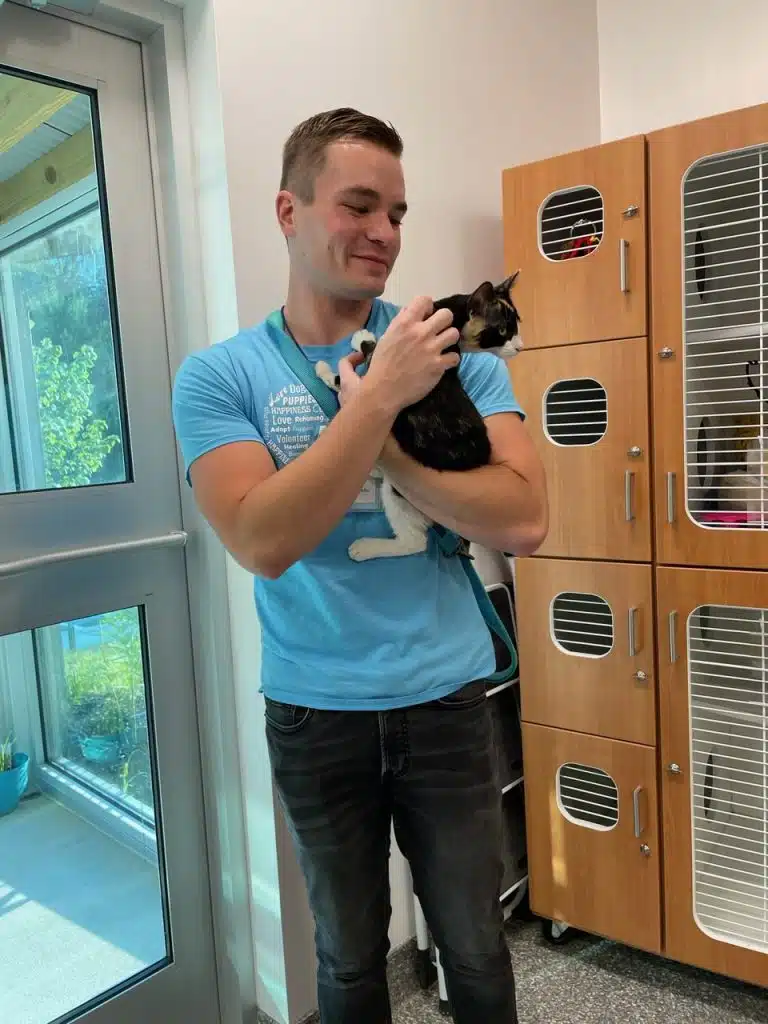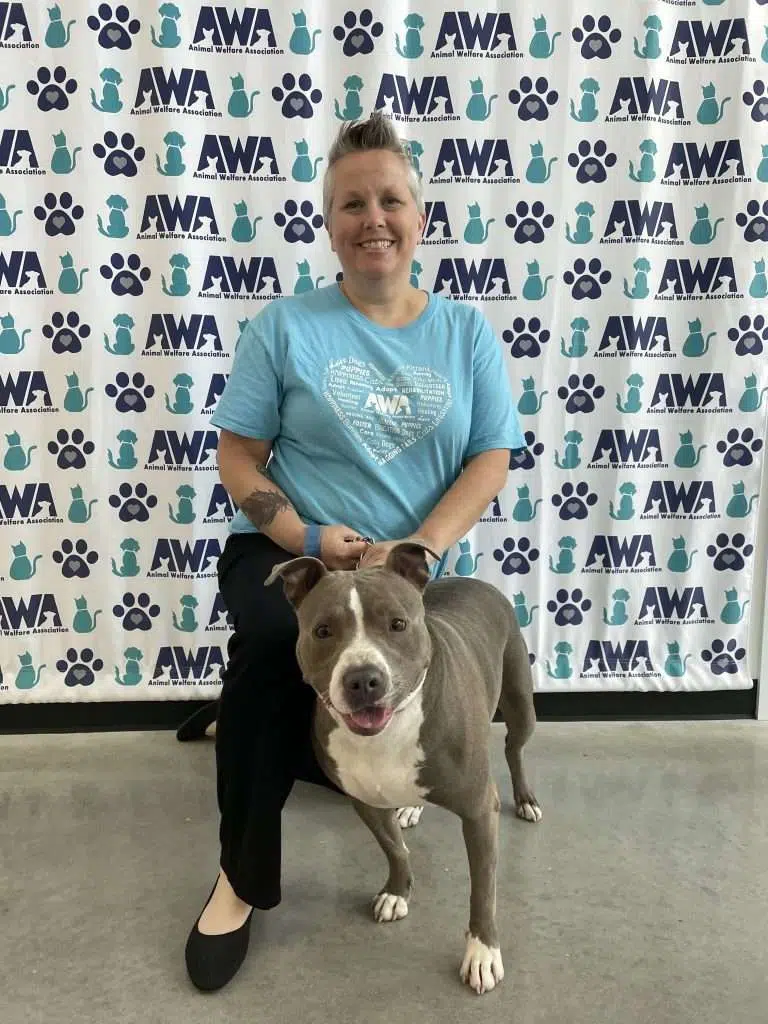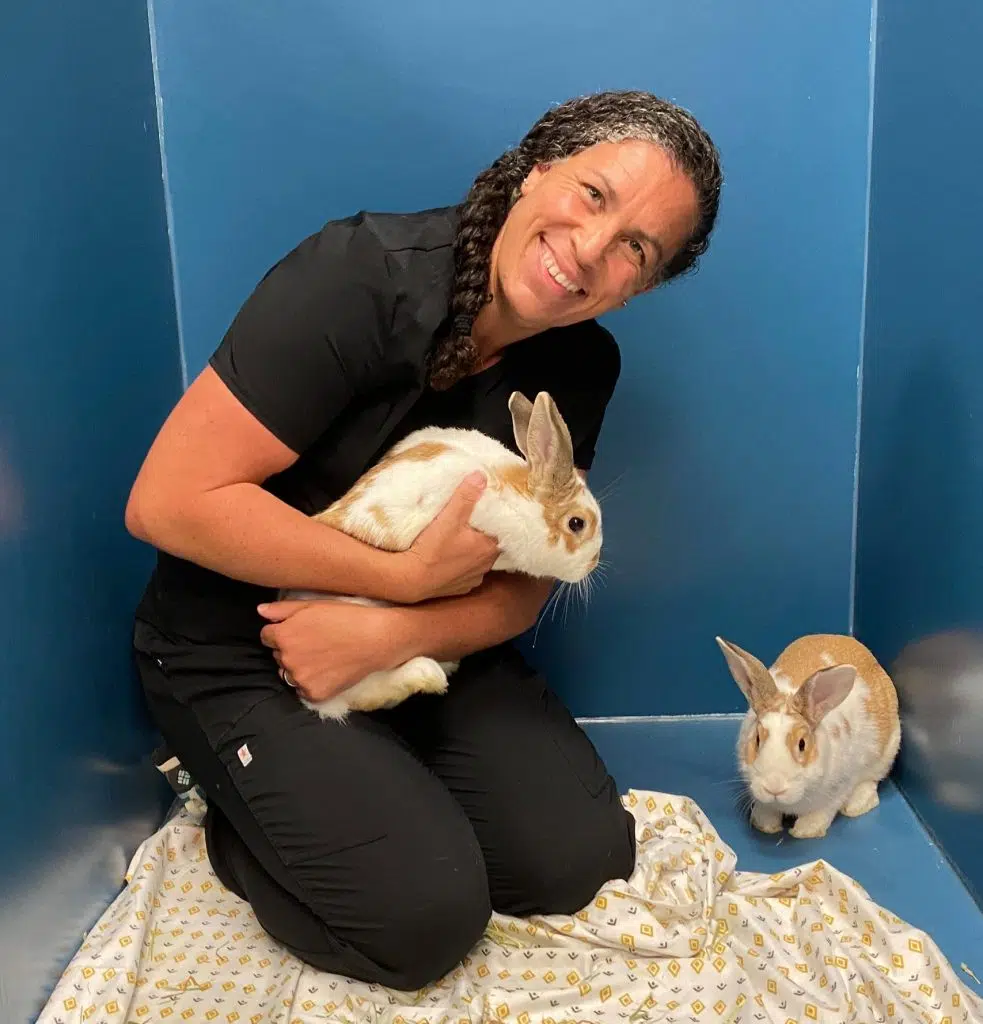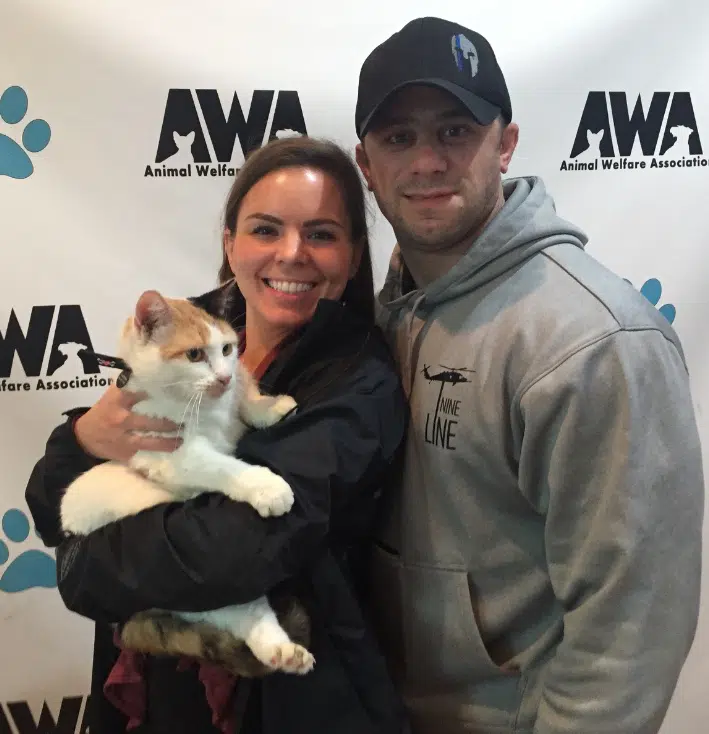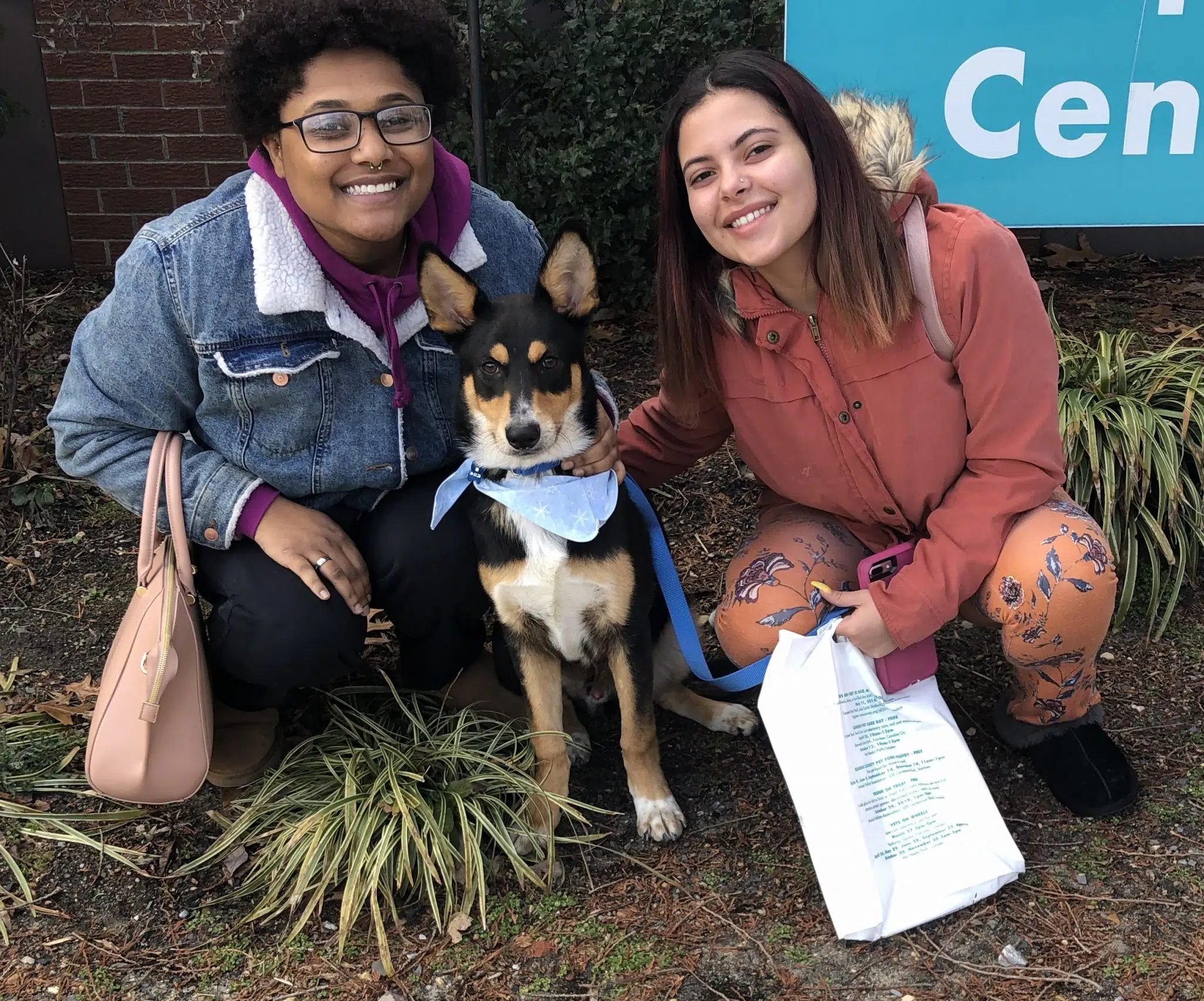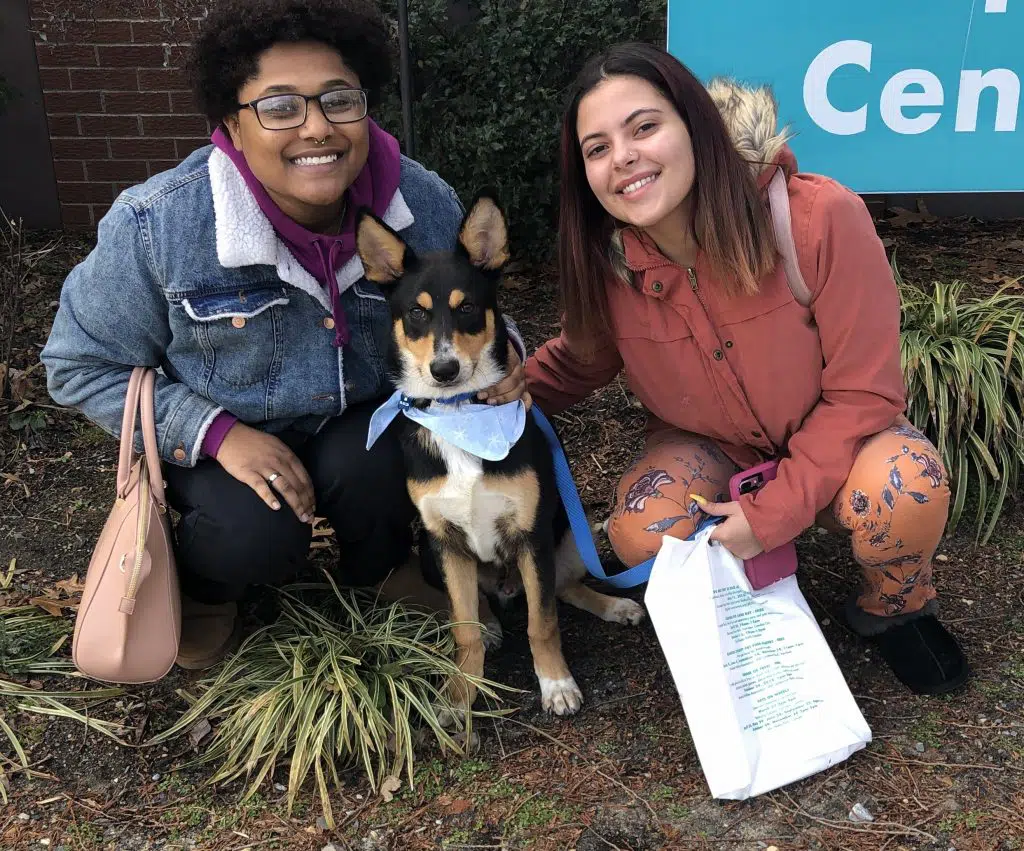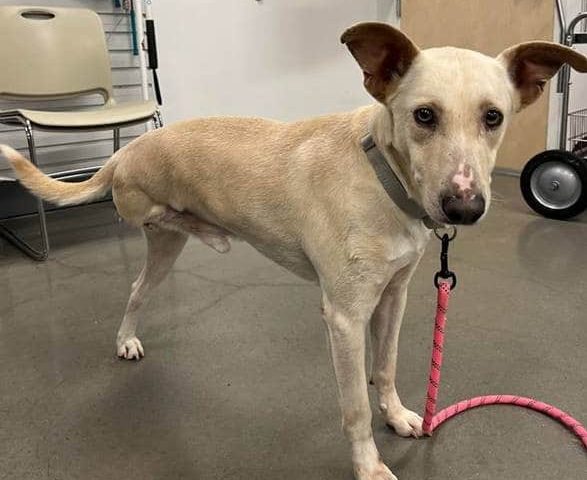 Adoption Fees Waived
Can't Buy Me Love
The Can't Buy Me Love adoption program was introduced to help find homes for animals with certain age, health or behavior challenges by waiving their adoption fees. This program allows adopters to devote more resources to training or medical care for the pets who need some extra special attention or extra support to transition into their new homes.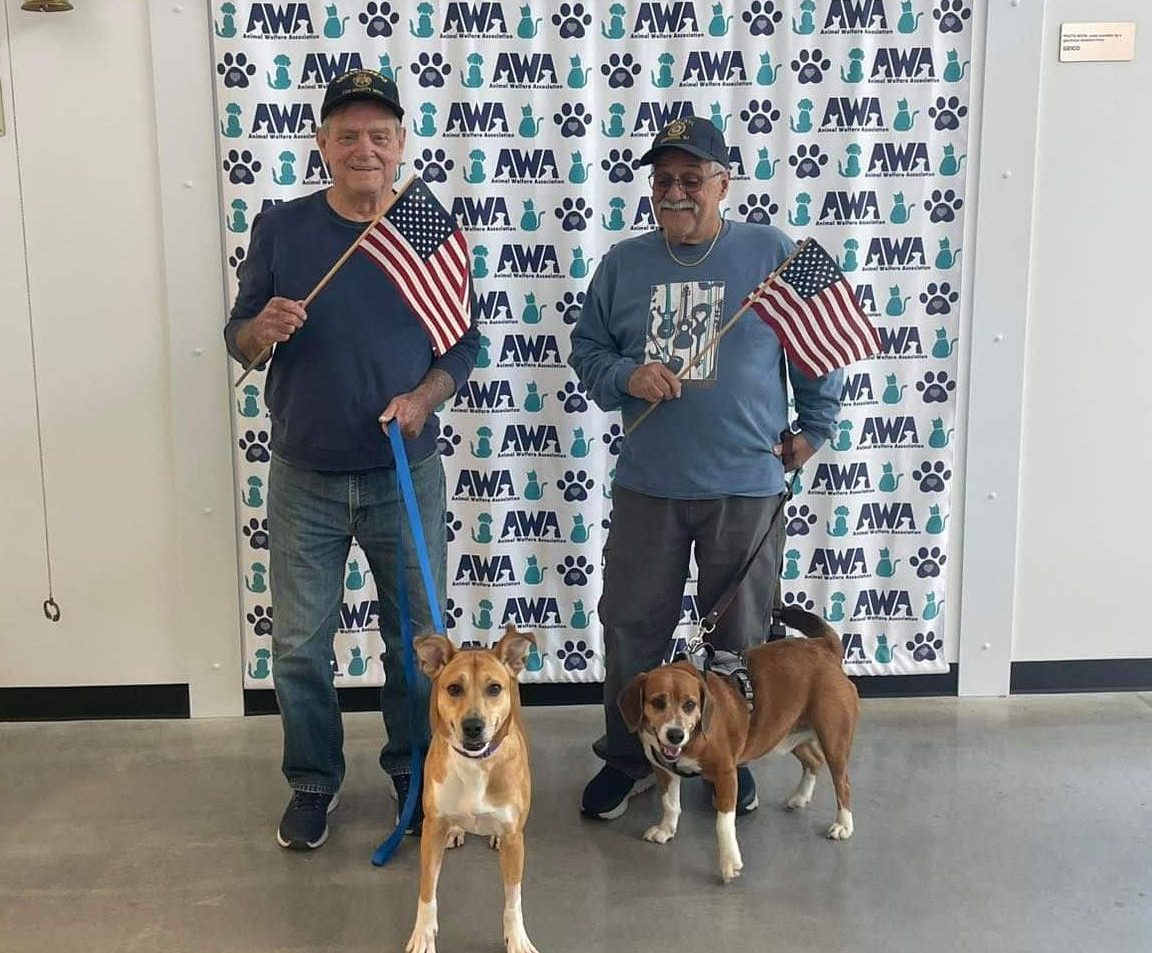 Adoption Fees Waived
Pets for Veterans
AWA is a participating shelter in the Camden County adoption program, Pets for Veterans. This program is open to active military, reservists or veterans and waives adoption fees on certain pets to share the joy of the human-animal bond between shelter pets and veterans.
Thank you to our local veterans!
What our Previous Adopters had to Say…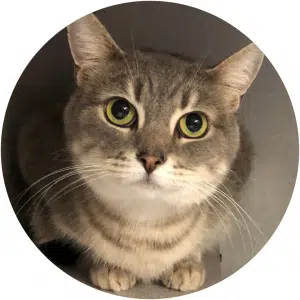 Evelyn D.
Adopted Tuscan & Kona
"I loved the process when adoption Tuscan and Kona from start to finish. Particularly, Mariah was very efficient and thorough with all the information she needed.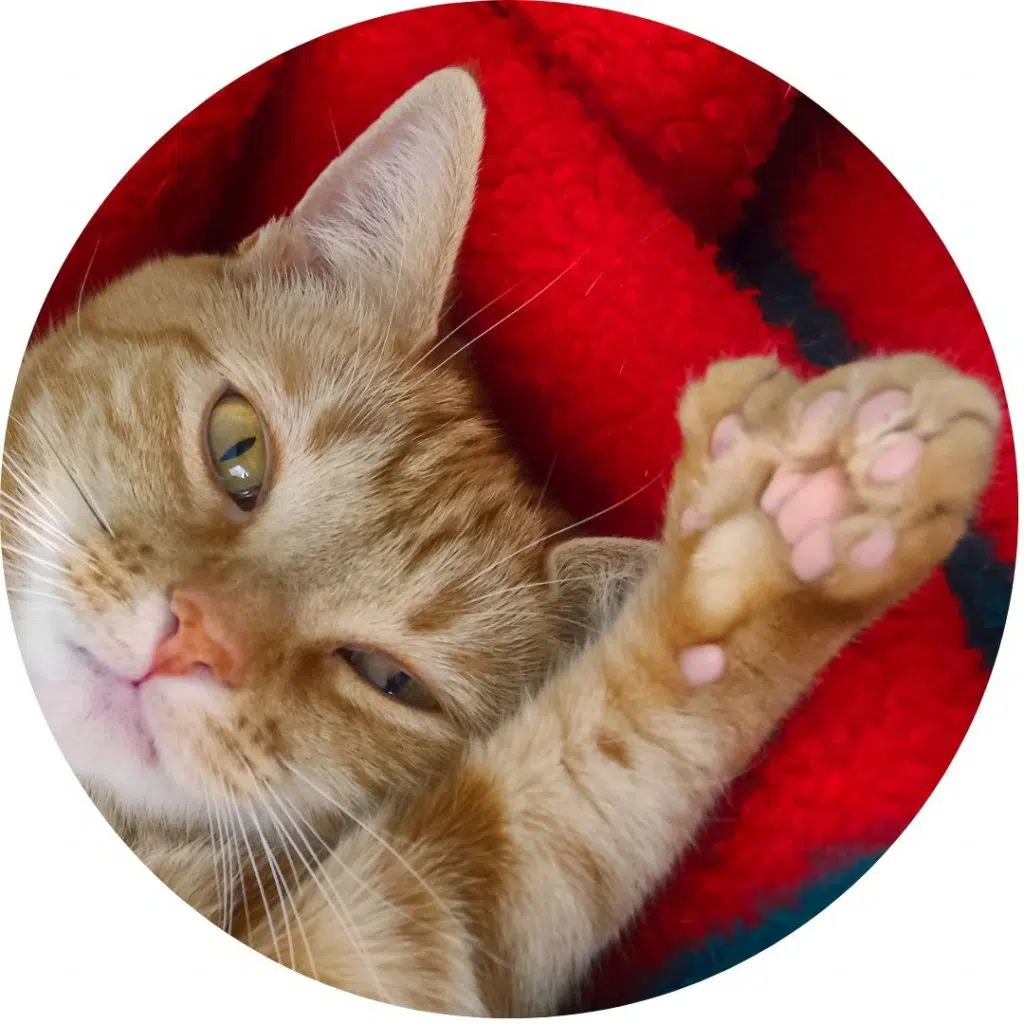 Wade G.
Adopted Miss Pggy
The adoption process was easy enough to come back after adoptng our first dog, to come back to adopt our second, Miss Piggy.