AWA is proud to offer educational outreach visits to schools in Camden County and surrounding communities in South Jersey and Philadelphia.
A member of our Animal Education Program staff will visit your school, daycare or group facility. Visits are for all ages and offer opportunities to engage with animals while learning about animal welfare and empathy for all.
Each 30-minute program includes a visit from an Educator, an interactive lesson, and a special appearance from an animal ambassador.
Free Guest Speakers For Title I Schools
The Animal Welfare Association offers free animal education outreach visits to Title I schools! Our goal is to promote animal literacy, welfare, and empathy in underserved communities.
Interested in bringing one of our guest speakers to your Title I school? 
Or
Email: [email protected]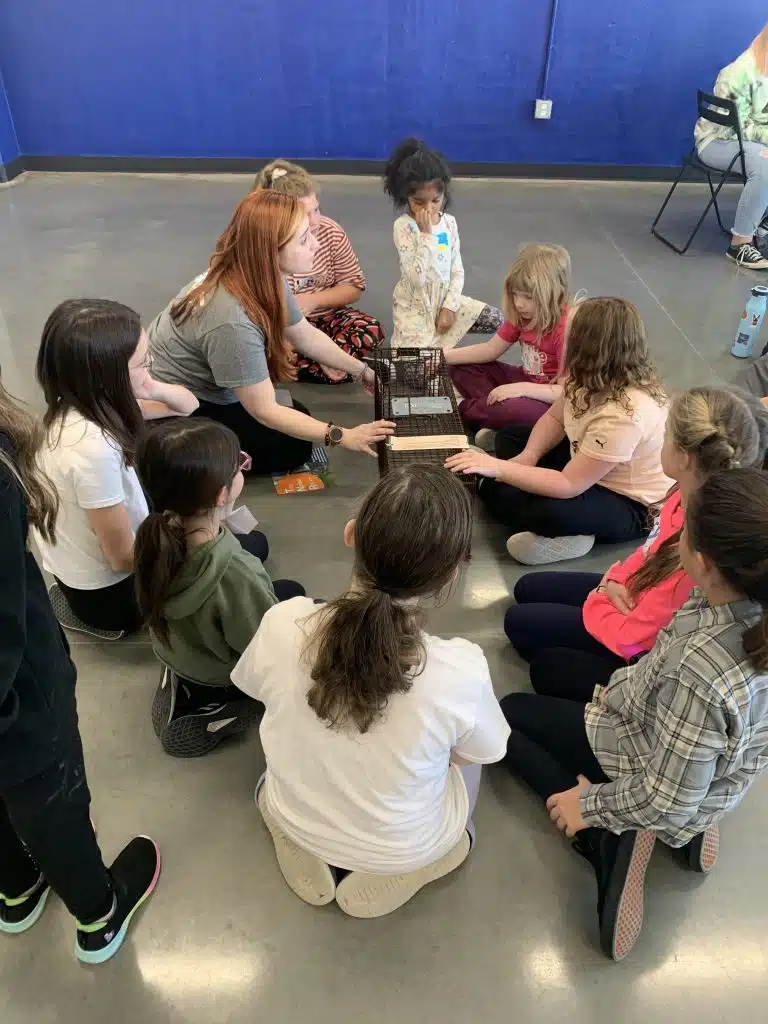 Our in-school educational outreach lessons can be tailored to all ages and match the needs, skills and interests of students.
Choose from a variety of topics, including:
Animal Rescue 101

Animal Safety
How Pets are Like Me
Best Bets for Pets
Pet Overpopulation
and more
Most topics fit NJ State Science Curriculum standards for grades 2-4, but can be adapted for all ages.
Interested in adding a literacy component? The Compassionate Kids Program adds an age appropriate animal themed book for each participant up to 30 people. Stories focus on building a compassionate connection with animals.
Each lesson is approximately 30 minutes in length and run by one of our expert Education Coordinators.
The lesson will see students taking on an engaging, interactive lesson developing and understanding of the topic as well as soft skills they can take into their everyday lives.
An animal ambassador will join our Educator during the visit, making for a school day students will never forget! 
More questions? Read our program FAQ below.
30-minute program at your location

Compassionate Kids Reading Program

30-minute program at your location, including an animal themed book for up to 30 participants
Bring AWA to Your School
Book a visit your students will love from one of AWA's Education Coordinators and furry Animal Ambassadors! Free for Title I schools!
AWA Education Outreach FAQ
Are lessons geared toward specific ages?
No, lessons can be tailored to fit any age. However, topics do easily meet NJ State Science Curriculum Standards for grades 2-4.
What is the cancellation policy?
A full refund will be given if cancelled no later than 4 weeks prior to the selected start date. A 50% refund will be given if cancelled no later than 2 weeks prior.
Can you accommodate special-needs students?
Of course! We're always happy to meet the needs of our learners. 
Please contact our Education Department to let us know how we can provide an accessible experience for all.
What is the difference between a standard and Compassionate Kids visit?
The Compassionate Kids program is our way to promote literacy and provides an age appropriate, animal-themed book for up to 30 children per visit.
What are the topic choices?
Topics include but are not limited to: Animal Rescue 101, Animal Safety, How Pets are Like Me, Best Bets for Pets, and Overpopulation. Topics can be customized according to your needs.
Do you do free educational school visits?
It's important to our mission to promote animal education in underserved communities, so we will visit Title I schools free of charge.
If you'd like a free guest speaker to visit your Title I school, fill out the form above!
AWA Youth & Education Programs