Looking for a fun, educational and unique activity for your child this summer? 
Look no further than Camp Tails & Whiskers at AWA!
AWA Camp Tails & Whiskers 2023
Camp Tails & Whiskers gives animal lovers from 6-13 the opportunity to immerse themselves in the world of animal rescue and be empowered to make a difference in the lives of animals. Activities will be S.T.E.A.M. focused, including behind-the-scenes tours of the AWA Pet Clinic, exploring animal biology and even designing personal dream shelters.
Camps will begin on Monday, June 26 2023 and run through Friday, August 25th 2023. 
Each camp session is Monday-Friday from 9am – 3pm with optional aftercare available until 5:30pm.
Cost: $310/ week, $25/ day for optional aftercare.
Note: While campers may sign up for multiple weeks, please be advised that many activities will be repeated across camp sessions.
For more information please contact AWA's Education Department:
AWA Summer Camps
Educate,Engage,Excite
Camp Activities: Ages 6-8
Your camper will engage in lots of fun, animal-inspired activities, including:
Create adoption advertisements for their favorite shelter pet
Make and distribute toys, and learn about the importance of enrichment
Learn choreographed dances to illustrate animal body language and safety
Camp Activities: Ages 9-13
NOTICE: All age 9-13 sessions for the 2023 season have been SOLD OUT.
Your camper will engage in lots of fun, animal-inspired activities, including:
Designing and engineering a diorama of the perfect animal shelter.
Using microscopes to learn about common animal diseases and parasites, and even take samples from our pond to observe living organisms
Exploring how veterinary medicine has advanced throughout the past 75 years in honor of AWA's 75th anniversary
and much more!
Scholarship Assistance for Campers
Scholarships for Camp Tails & Whiskers are full for the 2023 camp year. Thank you AAA of South Jersey for providing 10 scholarships this summer for children to attend camp.
Thank you AAA South Jersey!
Become a Counselor in Training: Ages 14-17
Note: CIT positions for 2023 are FULL. We hope to see you next year!
Are you 14-17 and wish you could attend Camp Tails & whiskers? Want a chance to be around animals while learning valuable life and career skills? 
Counselors in Training will get to participate in all activities while assisting camp counselors throughout the week. This is a great opportunity for teens interested in careers working with animals, education, and related professions.
Interested in becoming a C.I.T.?
Email [email protected] and make sure to include the following:
Subject: Summer Camp Counselor
Why are you interested in becoming a Counselor in Training?
What weeks of camp are you available?
How many weeks would you like to participate?
Do you have experience working with kids or animals?
Note: 14 yr-old applicants will only be eligible for sessions with ages 6-8.
What Is AWA's Camp Tails & Whiskers?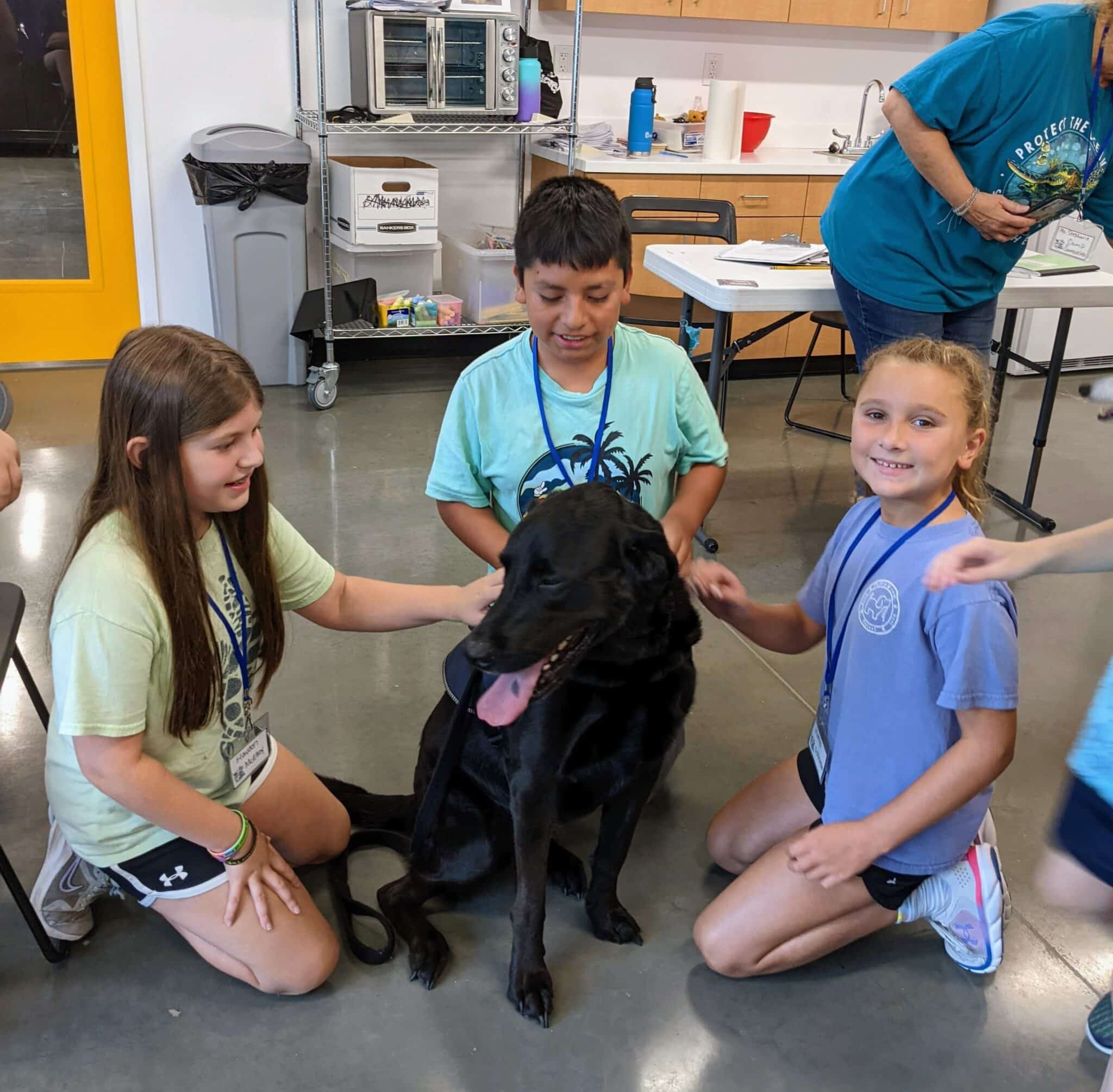 Camp Tails & Whiskers will offer week-long sessions for children on summer vacation looking to learn about animals in a fun environment.
Campers age 6-8 will focus on building empathy skills by learning about animal care, safety, and body language through fun crafts and games designed to engage them both physically and emotionally. 
Ages 9-13 will take a more scientific approach, learning about animal behavior, veterinary medicine, and animal-related careers through experiments and expert demonstrations. 
Campers will spend their days with our counselors at the Animal Adoption & Education Centers and outdoors along our dog walking trails. They will also hear from a variety of guest speakers, with some animal guest stars, too!
Campers will leave inspired to lead the next generation of animal advocates.