Volunteering at the Animal Welfare Association in Voorhees gives you the opportunity to make a noticeable impact on the lives on homeless animals in South Jersey and beyond. 
It's people like you dedicating their time, talents and energy that ensures AWA is able to continue our mission.
Learn more about the ways you can volunteer with us below.
Together, We Can Save Lives Foster Hope Do More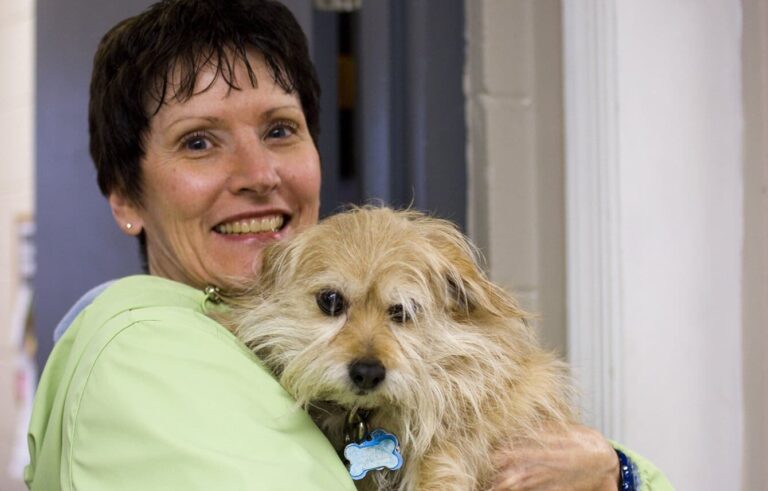 Volunteers assist in both animal handling and clerical roles, including
Dog walking
Cat socialization
Small animal socialization
making enrichment toys
Animal care assistance
Welcome desk greeter
and more!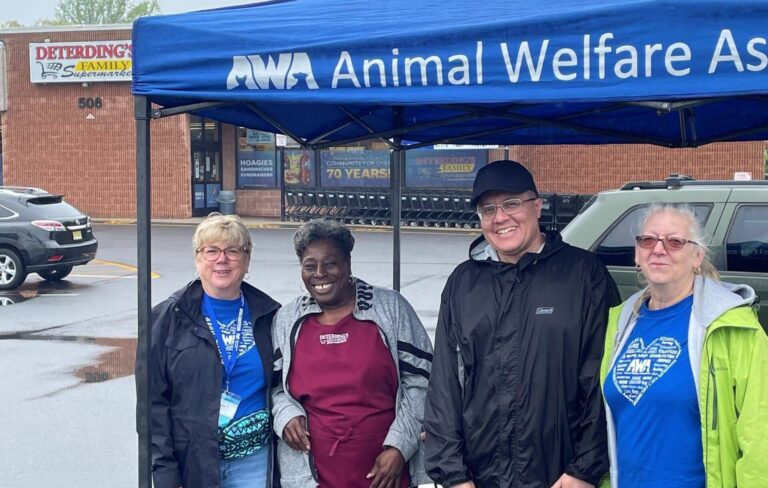 Volunteers assist both prepping and executing our community events, including:
Fairs and festivals

Tabling and small events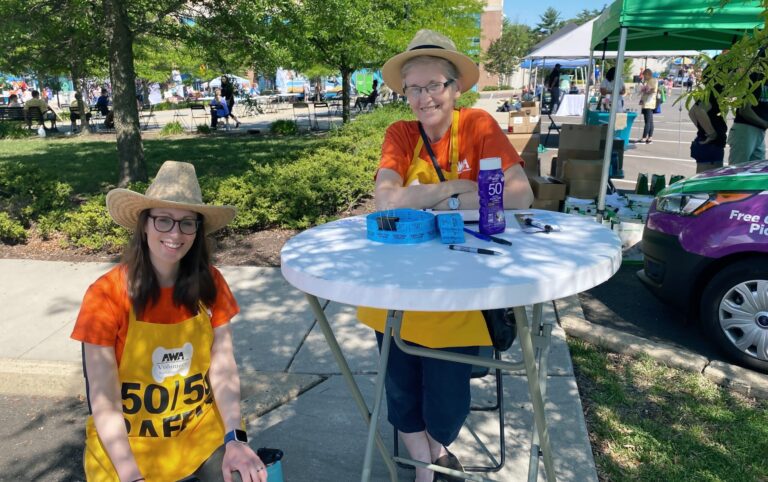 These events are often planned on weekends. Volunteers will assist in various aspects of AWA's large events, including:
Barking Lot
Super 50/50 Raffle
Putt for Pets
Trunk or Treat
How to Become an AWA Volunteer
Signing up to become a volunteer is easy! Simply submit the form below and our Volunteer Coordinator will reach out with instructions and an application.
After submitting a Volunteer Application, AWA will contact you with an orientation date and time. After this orientation you will be able to sign up for any necessary training sessions if you will be handling animals.
AWA accepts volunteers ages 16+ with all levels of abilities and experience. With so many opportunities to give back, there's something for almost every animal lover to join our mission. 
Have a young one who wants to tag along? Our Jr. Volunteer program welcomes ages 12-15 to volunteer.
You can review the essential capabilities required of Animal Welfare Association volunteers for animal handling and non-animal handling tasks. If you do not meet these, but are still interested in volunteering, please contact [email protected].
PLEASE NOTE: All volunteers who have been inactive for more than 1 year must complete a new application and attend a Volunteer Orientation in order to resume volunteering.
** Court Ordered Community Service Volunteers will now be tracked through the volunteer program, with the exception of the foster program.
Never Too Young to Help Animals!
Your little animal lover (5+) can't volunteer just yet, but they can help enrich the animals by reading to them through our Tales with Tails Program!
Fill out the form below with your information and our Volunteer Coordinator will reach out to you with the next steps. Please note that this is NOT the official application, and you will be guided to complete one before attending orientation.
FREQUENTLY ASKED QUESTIONS