Animal Welfare Association (AWA), a private, non-profit, 501(c)3 animal welfare organization, operates the oldest and largest  low-cost pet clinic, adoption center and no-kill animal shelter in South Jersey. We do not receive funds from the government or national groups. We rely upon local donations to fund our life-saving programs.
Through a variety of innovative programs including adoptions, veterinary services, pet therapy, trap-neuter-return and humane education, we strive to ensure that animal companionship is accessible to all.
No animal is euthanized due to space, length of stay, or for treatable/manageable conditions.
AWA's mission is to eliminate animal suffering, promote the importance of the human-animal bond and improve the role of animals in the well-being of people.
Caring For Animals… Benefiting People
All healthy and adoptable companion animals that come through AWA's doors are given as long as it takes for us to find them a home of their own, regardless of age, beauty, or infirmity. In addition, we provide medical care and treatment for our shelter guests who need a little something extra to make them adoptable.
Our 2021 stats are in and it was another remarkable year! We end with a 97% save rate – which represents tons of late nights working around-the-clock bottle feeding neonatal kittens! It represents extensive medical care – over 50% of the dogs, cats and bunnies brought to us from owners or other area shelters are in need of medical care. We saved more senior dogs and cats than in any prior year. Thanks to the community support 1,412 dogs, cats and bunnies went into their new loving homes.
The Pet Clinic provided nearly 2,000 low-cost spays/neuters surgeries and much more. None of this could be possible if you weren't part of our team supporting us each and every day. Our heartfelt appreciation goes out to our donors, supporters, adopters, volunteers, business partners and staff.
Founded in 1948, Animal Welfare Association was one of the first humane organizations formed by a group of volunteers to serve Camden County and all surrounding areas. In the early years, dedicated volunteers took homeless animals into their homes and provided them with shelter and love until a new home could be found. Committees were devoted to educating people about proper pet care, wildlife rehabilitation, and proper sheltering of unwanted animals.
During the late 1960's and 70's, AWA opened its shelter on a rural dirt road and continued their progressive ways by opening South Jersey's first Spay/Neuter Clinic, the ABC (Animal Birth Control) Clinic in 1974. Fees were as low as $25 and in the first year over 1,700 dogs and cats were sterilized. In the 1980's, AWA operated numerous community services and added the Pet Therapy Program to honor the bond between people and their pets.
Beginning in the late 1990's, our shelter started limiting its intake to focus on saving more lives and reducing euthanasia. By 2009, the shelter adopted a strong "No-Kill" philosophy. To accomplish this, given that every shelter has space constraints, AWA takes pets in to the shelter by appointments and cannot take in every animal. Caring for animals that require extensive medical care or behavioral rehabilitation means that these pets stay in our care longer and it costs more to care for them. We are unable to take in animals at all hours of the day without any planning because the pets in the shelter require our care.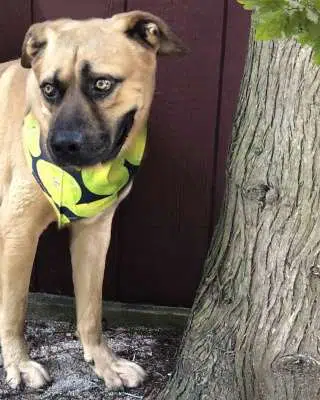 GARRUS (FORMERLY SAM GEUN)
Your support made it possible to rescue Garrus from the Korean Meat Farm.  Tiny, cramped cages with little to no water or food, left outside in the hot sun all day with no shade, those are the conditions that Garrus (Formerly Sam Geun) was living in all his life in South Korea. He was living on a dog meat farm with 100 other dogs where he wasn't getting any human affection or veterinary care. Garrus, the 108 lb. Mastiff mix, was rescued and transported to AWA with 9 other dogs thanks for our friends at the Humane Society International. When he arrived at AWA he was given veterinary care and was taught what it was like to be around caring humans. Garrus did so well acclimating to his new life that he was made available for adoption and was adopted within a couple weeks. Garrus's forever family sent us a great update that we wanted to share! Garrus has been adapting beautifully. Learning about these market dogs and gaining his trust has been eye opening and rewarding. When we first adopted, he was reclusive but so wanting for attention and love…and in the past 2 weeks, he has become so comfortable and loving. He is a big goof who loves sleeping, walks, chicken jerky, being outside, his big/small brother, and his boxer neighbor. Thank you for completing our family! Here's a picture of him doing something naughty but being soo cute!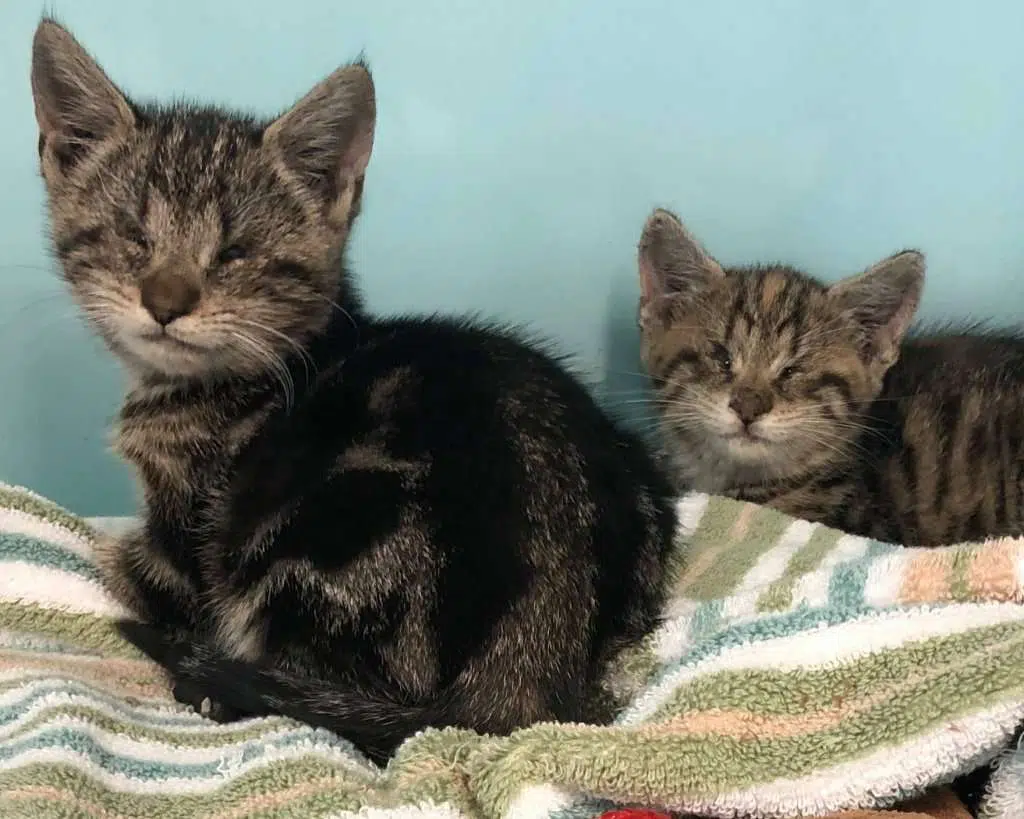 QUILL & LATTE
Your support made it possible for Quill & Latte to get their forever home.  Quill and Latte didn't have the easiest start at life. In the middle of July these two adorable sisters were found by a good Samaritan alone and starving, crying out for their mother who was no where to be found. They were quickly brought to AWA and our shelter staff went to work getting them a medical evaluation. Little Latte was only 1.25 pounds when she was brought in and Quill was not much bigger at a little over 2 pounds. Upon further examination, by AWA Veterinarian Dr. Emily, they were both found to be blind due to their eyes being underdeveloped. Dr. Emily determined that their sight could not be rectified and that both kittens had to have eye surgery to make them more comfortable and less prone to medical issues later in life. Determined to only be a few weeks old when they were brought to AWA, Quill and Latte were sent to fostercare until they would be old enough to be spayed and then adopted. They grew bigger and stronger over the next two months both reaching over 3 pounds each. Quill and Latte's story gets even better, last week they were adopted. Their foster mom fell in love with the two kittens and had a foster failure, she decided she could not bare to be apart from them. These special little kitties get to stay together in their forever home. Stories like this are why we love doing what we do, thank you for your support of AWA.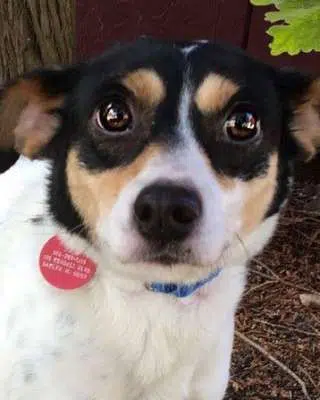 BLEU
Your support made it possible for Bleu to have the surgery she desperately needed.  Bleu survived one of the worst hoarding cases the AWA staff has assisted with. As if Bleu hadn't been through enough, she was shot when she was young and received no medical treatment, meaning the bullet was not removed. There was also something wrong with her hip, it kept popping out of the joint, causing her a great deal of pain and discomfort. Once Bleu arrived at AWA she was given pain medications to make her comfortable while she awaited test results on her hip condition, to see if surgery was required. Unfortunately, the only option for Bleu was to have her leg surgically removed. Fortunately, generous supporter's like you made it possible for her to receive the medical treatment she needed. Once Bleu recovers from her surgery and is back on all three feet, she will be waiting for that forever family she know is looking for a dog just like her. Your support made a big difference in Bleu's life, no more pain. Thank you for caring!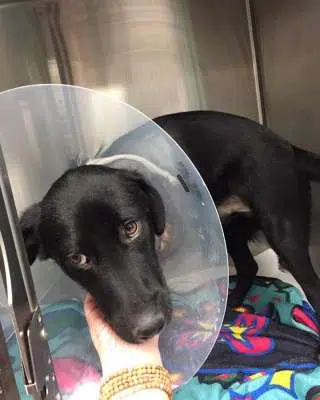 CHIP & TYSON
Thank you for making it possible for Chip to have the surgery he needed.  Your donations allowed Chip to live a pain-free life. Chip was the best surgical patient.  Just 14 hours after surgery he was walking around the outside of AWA meeting staff and volunteers wagging his tail. Now, a double Thank You!  We are pleased to share with you that, with the generosity of yourself and others, we surpassed the goal.  This was very fortunate because, hours after asking for donations for Chip, we got word that a new doggy, named Tyson, needed the same surgery. Like Chip's story, when Tyson arrived, the veterinary technicians looked at his leg and said, "it shouldn't go in that direction."  The next day we were able to get an xray of his leg which showed a bad break which had healed improperly. The extra funds raised allowed us to make Tyson a "tripod dog" like Chip.  AWA's shelter veterinarian was joined by Dr. Chris Torre of Mount Laurel Animal Hospital so both procedures could be performed the same day. Both dogs are dreaming of their new forever homes and getting lots of attention and treats during their recovery.   It's an invaluable gift you've given them. Your generosity is inspirational!