The "Can't Buy Me Love" program waives adoption fees for animals with certain age, health or behavior challenges that make it more difficult to find homes.
Animals in this program have been at the Animal Welfare Association's Adoption Center in Voorhees for a higher-than-average time due to these challenges. Can't Buy Me Love allows adopters to save the adoption fees and devote more resources to training, medical care and other expenses common for a pet's transition into a new home.
Can't Buy Me Love Eligibility
Animals of any age or species are eligible for the Can't Buy Me Love program.
AWA's Adoption and Medical staff will determine which animals are eligible for the program based on criteria including:
Length of stay at AWA Adoption Center
Medical conditions/ history
Age
And more
To learn more about the program and any animals you are interested in that qualify, please contact our Adoption Center staff: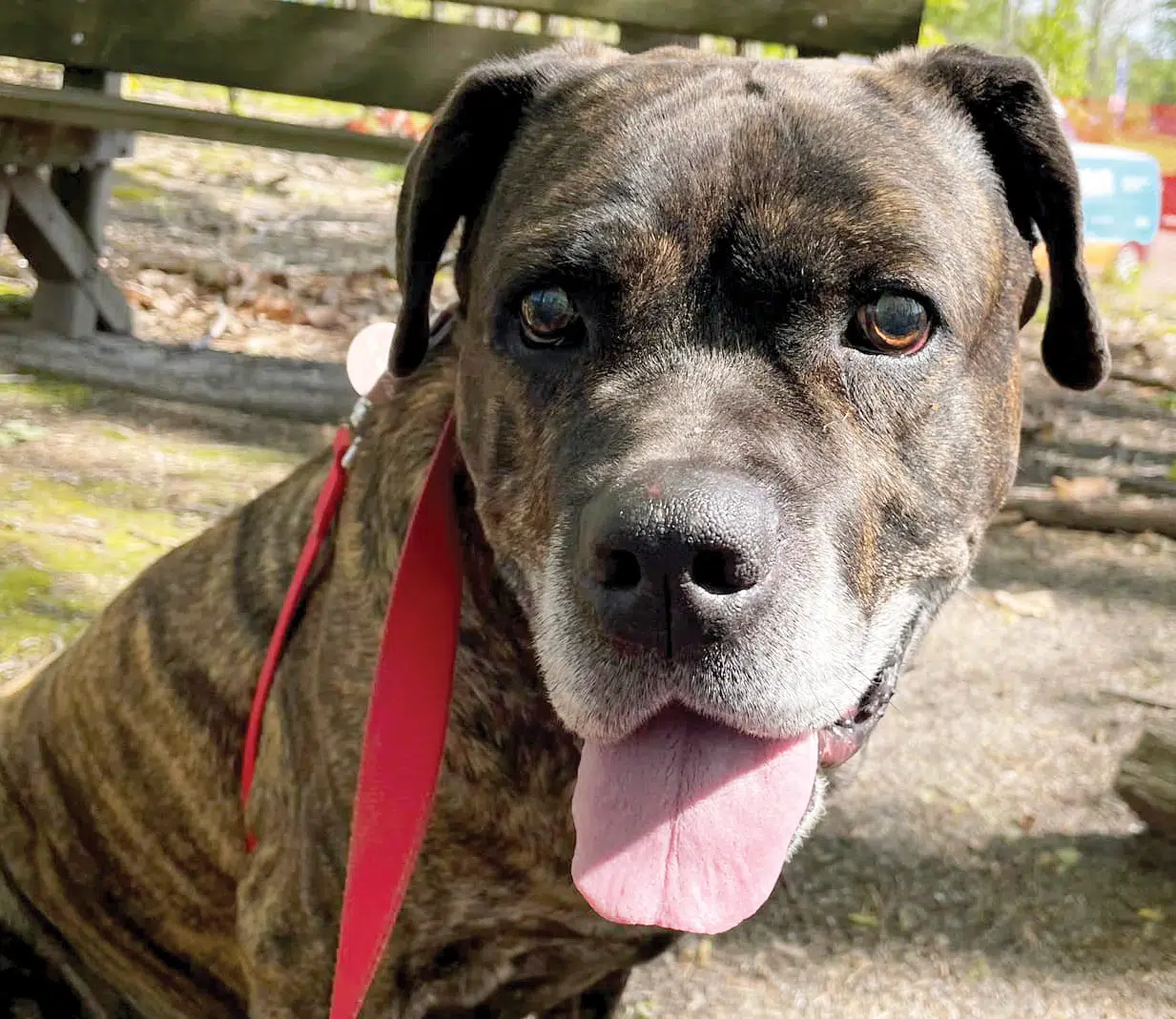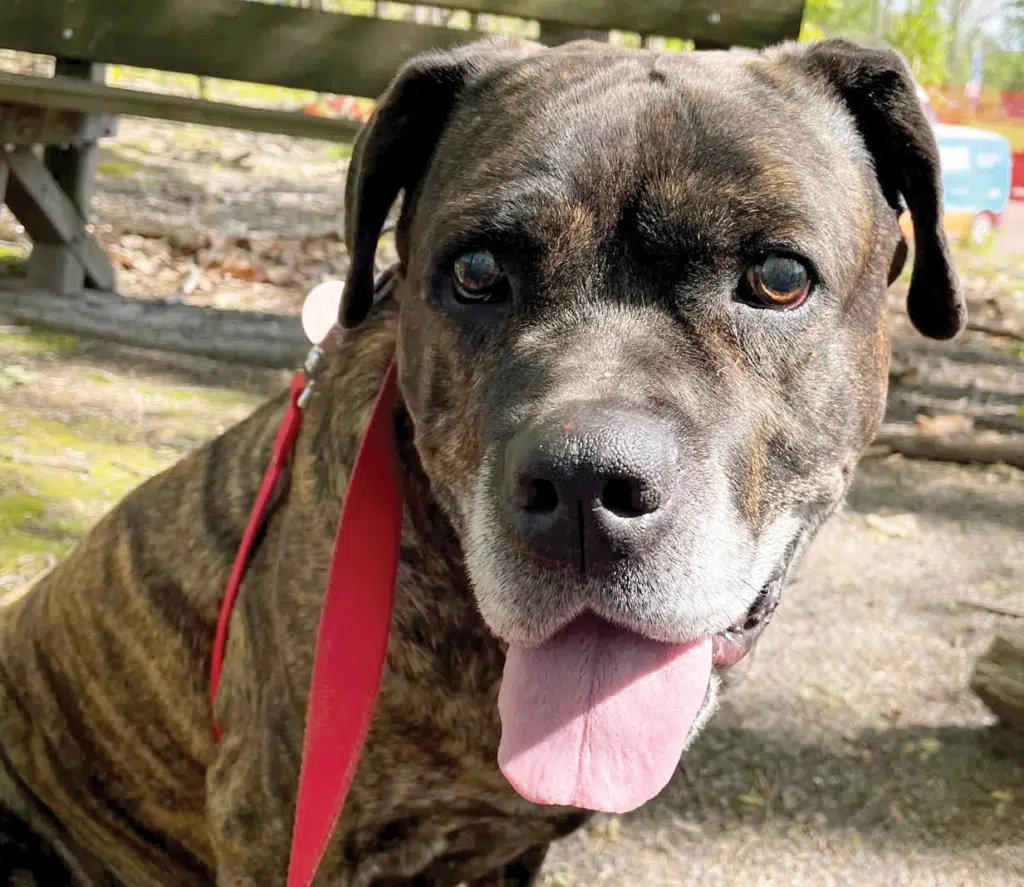 Current Can't Buy Me Love Pets
The following animals have their adoption fees waived under the Can't Buy Me Love program. If you wish to visit with them or adopt, please fill out an adoption application and come in to see them during our Adoption Center hours.
4 years old
Jackie Thunder
Call me Jackie Thunder, Jackie T, Jackie Boy, Jack Jack or whatever, What you'll soon be calling me is your best friend! I'm a playful and loyal Husky looking for a pack to join. We can go on long walks, play in the yard, or just hangout. My favorite activity is playing in the pool, and I have a serious love of my collection of stuffed toys. Some say I'm a hoarder, but I say they're just jealous of all my cool toys. Come play with me and take me home today!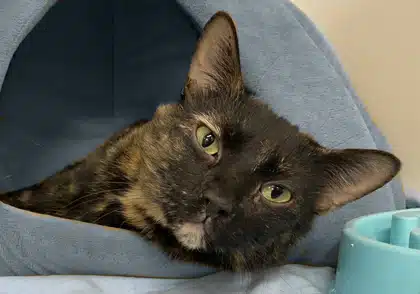 4 years old
Lola/ Courtney
If you're a big fan of that signature tortoiseshell "tortitude", then look no further; I'm chock full of it! I'm Lola/Courtney (two names are what fancy and sophisticated girls like me have, after all) and I'm a 3 year old who still has all the energy and sass of a kitten! I love to play and I love to eat, especially tuna! I'd do anything for it! I can be very loving, but would prefer to give my affection out on my own terms. I'd make a wonderful companion for someone who likes an active cat, so please come on in and meet with me!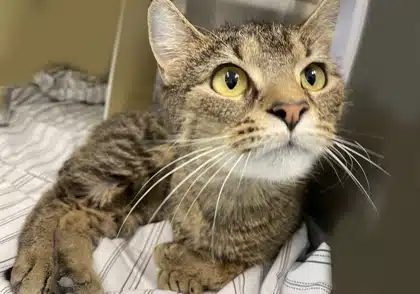 2 years old
April
Hello everyone, I'm April and I'm a 2 year old female. I would love nothing more than to find a quiet, relaxing home and I really hope that it'll be with you! I can be playful, but I usually prefer to lay about and take a snooze in the afternoon sun. I'm a skinny little thing, so I'd love it even more if you could help fatten me up a little with some yummy treats and tuna! Swing on by the front desk and ask an adoption counselor to meet with me in our community cat room.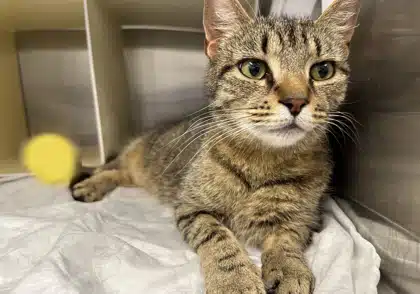 1 year old
Izzy
Hi, I'm Izzy. I'm FIV-positive but that doesn't stop me from living my best life! I'm a lovable gal who loves to play but also knows how to relax. Come meet me today and I know we'll be the best of friends!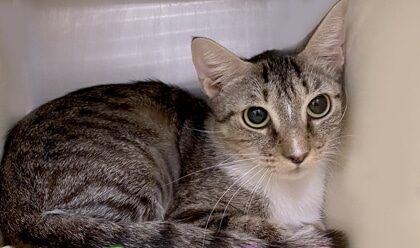 1 year old
Mittens
Hello, my name is Mittens and I'm a young female of only a year and a half. I've been looking for my furever home and I was hoping that would be with you! The only thing I'll ask for is a nice, quiet environment and somewhere soft to curl up; preferably your lap. I'm on the shy side, so I may take some time to warm up to you, but I promise that once I do you'll be wondering why you hadn't adopted me sooner! I have so much love to give that I would do best being the only feline friend in your household!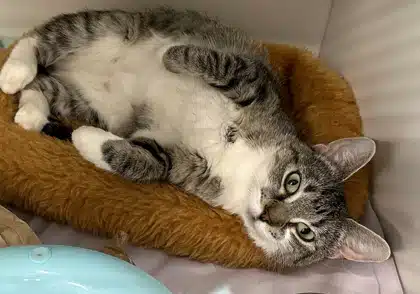 1 year old
Capybara
Hi there, I'm Capybara! I might not look much like the giant guinea pigs I was named after, but I am just as cute! I'm a sweet and playful girl who loves human affection, but other cats I may need time to warm up to first. My fur is very plush and I'm sure you'll absolutely love petting it while I curl up in your lap.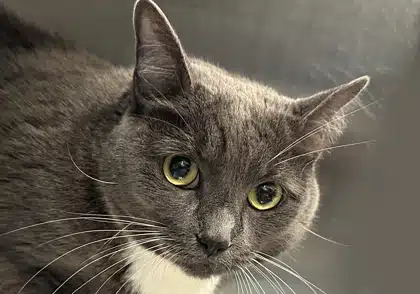 1 year old
Stormi
It's Stormi! Don't let my name fool you, if you come and take me home I'll bring sunshine into your life! I'm very soft and you will love giving me pets, hanging out with me on the couch, and playing with my favorite toys!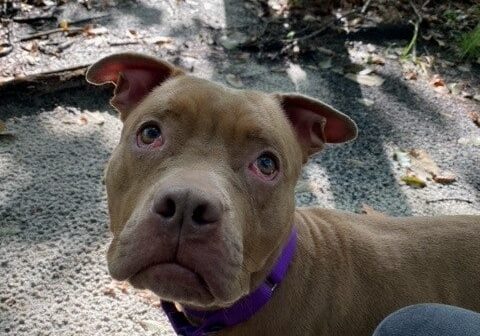 1 year old
Rose
They named me rose because of my red coat and my beautiful face. When I'm not hanging with my best friends at AWA you'll catch me taking in the sights on a nice, long walk. Soon I'll hopefully have a house to myself and can go explore even more new places!
More Adoptable Animals at AWA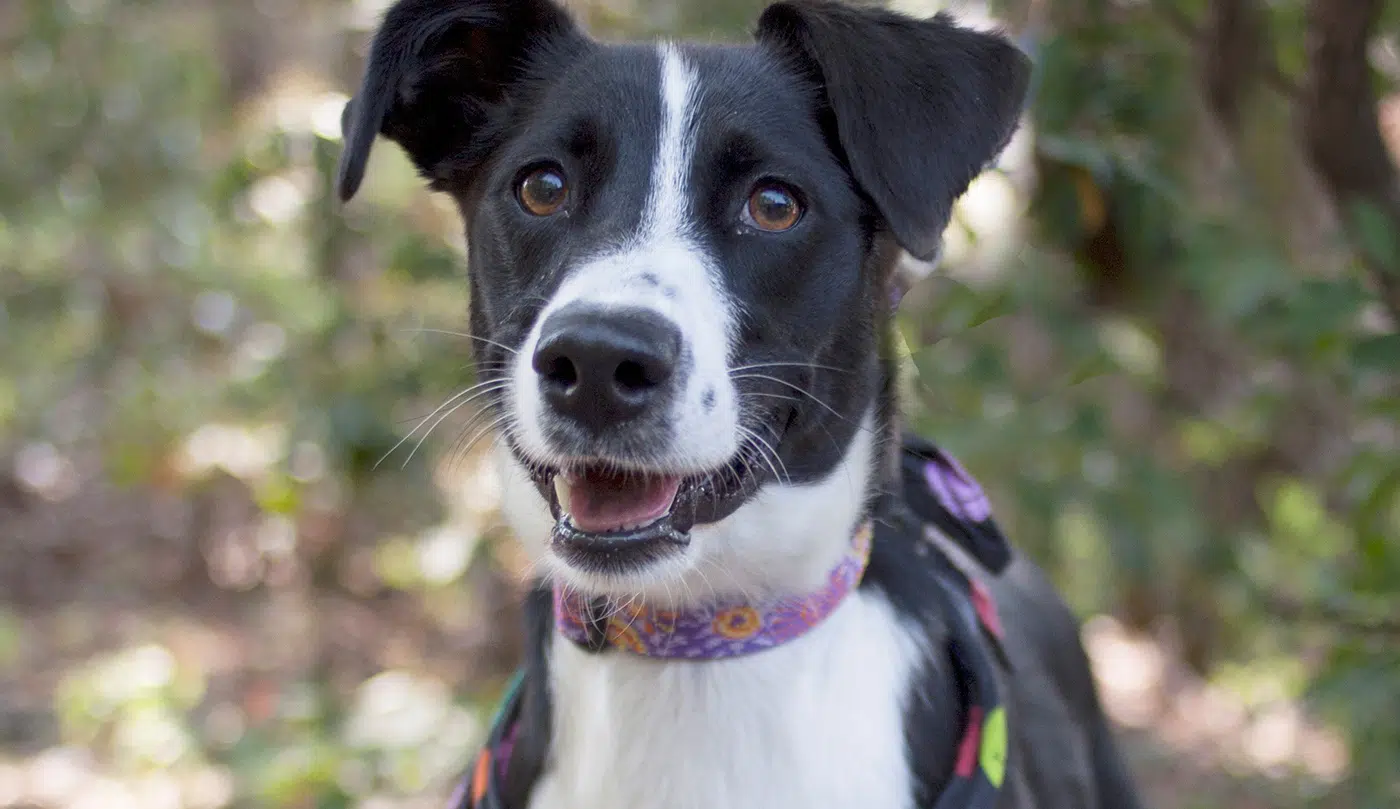 Adopt a Dog
AWA has the right pup for everyone. Large or small, puppy or senior, you can find your next best friend right here!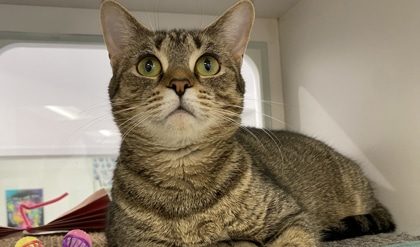 Adopt a Cat
Looking for a first cat or new addition? Affectionate, independent, kitten or senior, you'll leave AWA with the perfect feline!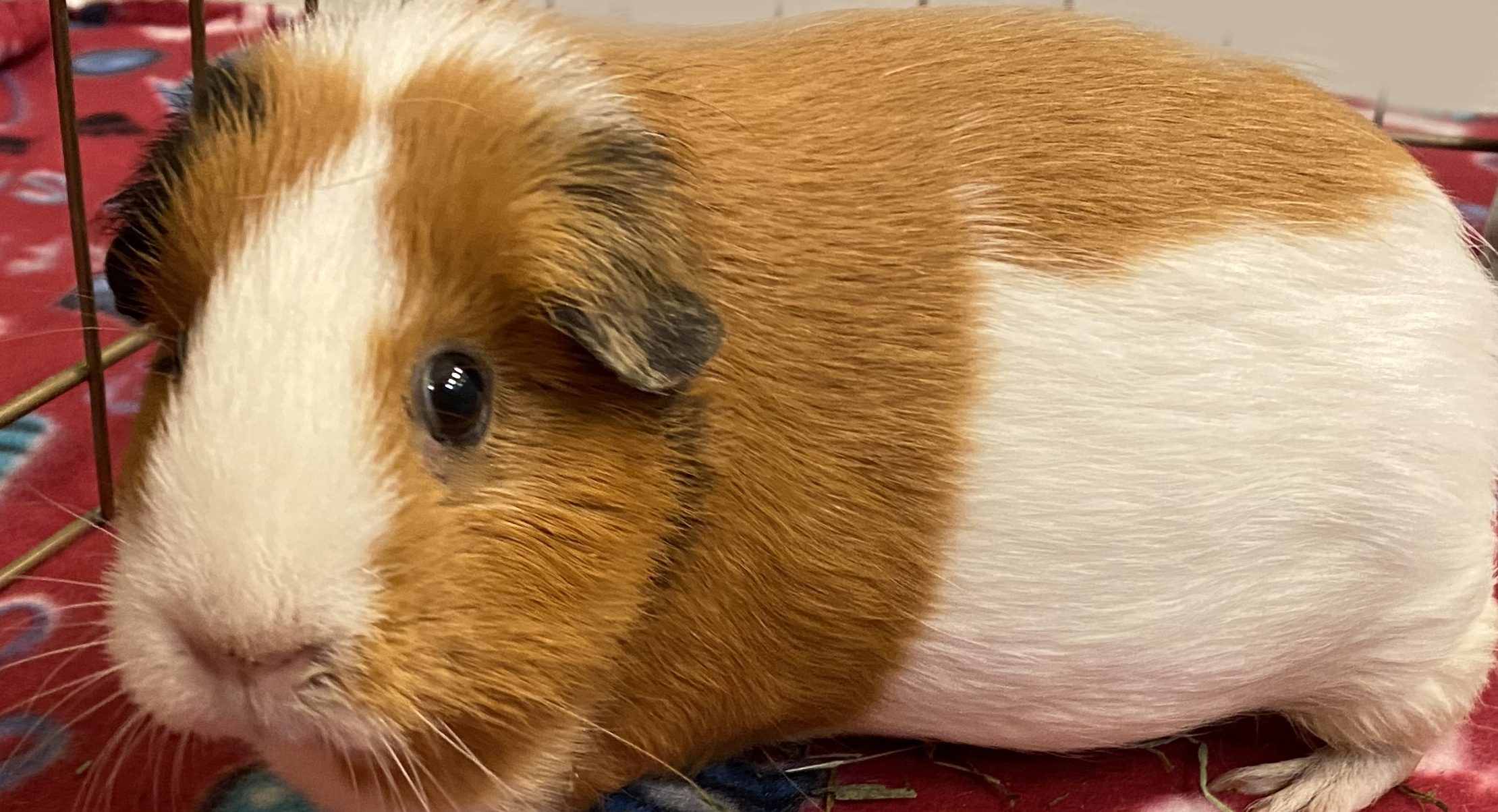 Adopt Small Animals
Looking for a rabbit, guinea pig, gerbil or other small animal? AWA may have the pet for you!