Save a Pet's Life This Giving Tuesday
Animal Welfare Association's mission is to eliminate animal suffering and strengthen the human-animal bond through lifesaving rescue and adoption programs and more that assist and improve the lives of families in our community.
In the past year, AWA has saved the lives of over 2,000 homeless animals and touched tens of thousands in South Jersey and beyond through our low-cost pet clinic, education initiatives and community outreach programs.
AWA receives NO government funding, making our mission a true community effort.
This Giving Tuesday you can save animals in need. With your help we can reach our goal of raising $20,000 so we can continue to grow our impact, together.
NONE of this is possible without support from donors like you.
Helped by Pet Food Pantry


Your Donation Can Save a Life
Every dollar raised this Giving Tuesday goes directly to AWA's mission to save, care and write happy endings to stories for homeless animals like Carlton and Winky below, and members of the South Jersey community through our outreach and education programs.
Thanks to a generous donor your gift will go even further, as they've pledged to match the first $10,000 in your donations!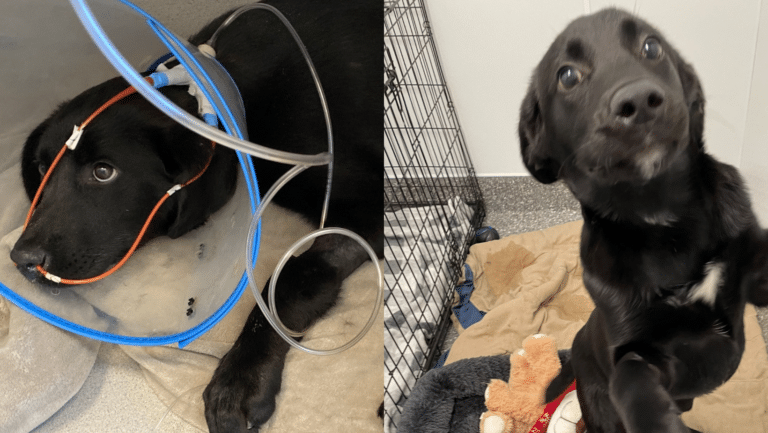 Carlton's Lifesaving Treatment
Because of donors like you, AWA was able to get poor Carlton the treatment he needed in the ICU to fight a battle against pneumonia.
After arriving at AWA, our medical team began treating Carlton's issues with vomiting and trouble breathing. Days later, he was rushed in for treatment when he suddenly had rapid, labored breathing that brought all hands to come to his aid.
After staff stabilized him following this scary episode, it was determined that Carlton was suffering from a severe case of pneumonia. He was quickly nebulized and given treatment to keep him stable and as comfortable as possible.
Carlton was sent to one of our vet partners to receive 24/7 care and supervision in their Intensive Care Unit, where he stayed for a week and accrued a bill over $8,000.
Thanks to our amazing medical team and funding from donors through our Healing Heroes Fund, Carlton fully recovered after receiving treatment and is now healthily and happily living out his second chance at life.
Read More
Collapse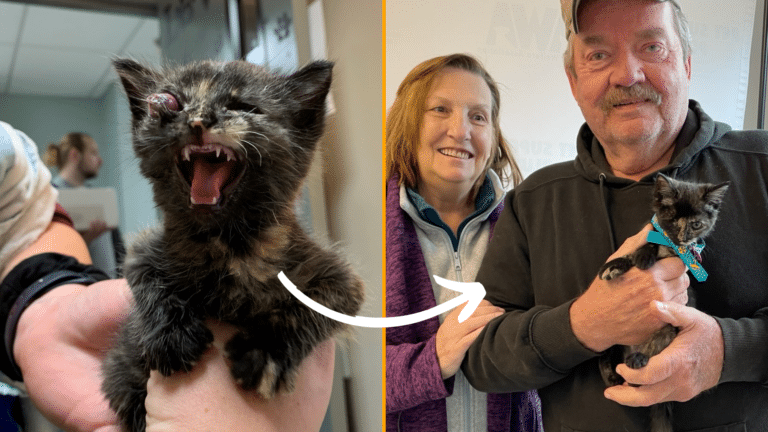 AWA's medical team was able to save weeks-old Winky and give her a second chance when a partner shelter couldn't care for her ruptured eyeball.
Winky was sent to AWA from a local partner shelter after being found with a ruptured eyeball that caused her great pain. They knew that our Veterinary team was experienced and capable with this type of injury, so at just a couple weeks old and weighing under 1 lb., AWA took Winky in to give her a chance at a happy life.
After helping to ease her pain the best we could, surgery was quickly performed to remove Winky's eye. Many pieces of the eye were found throughout the eye socket, proving just how strong this little girl was to survive such a devastating injury.
Weeks later, this brave little kitten
ha
d finished her recovery in foster care. Her fosters loved Winky so much, in fact, that this week they formally
adopted
her
!
Winky is a great example of how, with your help, AWA is able to give pets a second chance and be there every step of the way until finding them a forever home.
Read More
Collapse
Over 2,000
Lives Saved
Chances Given
Happy Endings
Because of YOU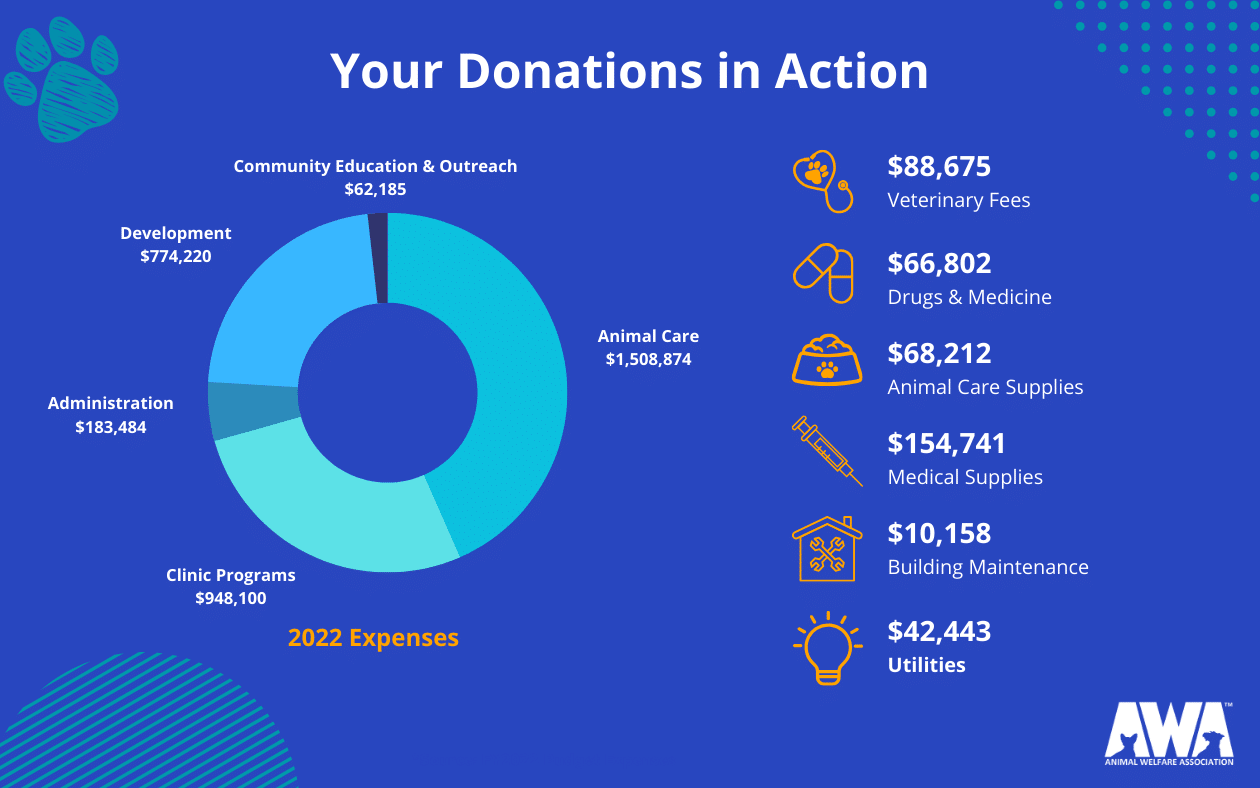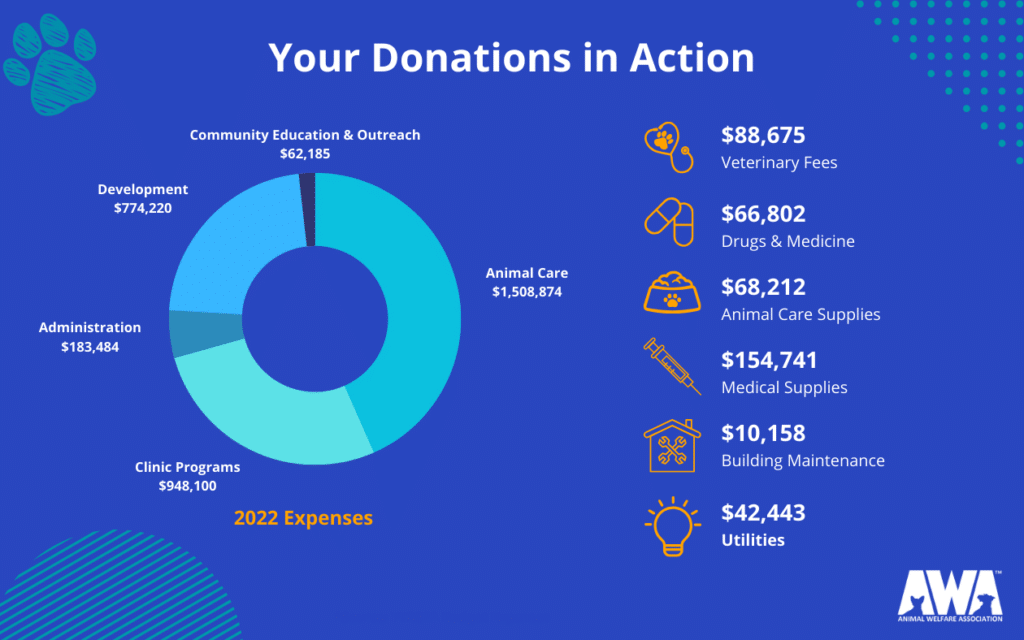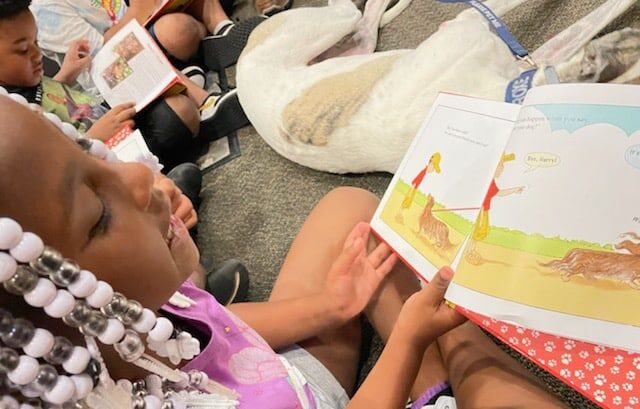 Promoting Literacy and Empathy
AWA's Compassionate Kids Reading Program helps improve students' reading skills and animal literacy.
One of many of AWA's Education initiatives, the Compassionate Kids Reading Program works on developing skills for young readers while bridging a gap that many communities have in animal literacy, empathy and safety.
Children are brought an animal-themed book and therapy animal to provide a comfortable space to learn.
Added lessons on animal welfare, body language, safety and more strengthen the human-animal bond in these communities.
Read More
Collapse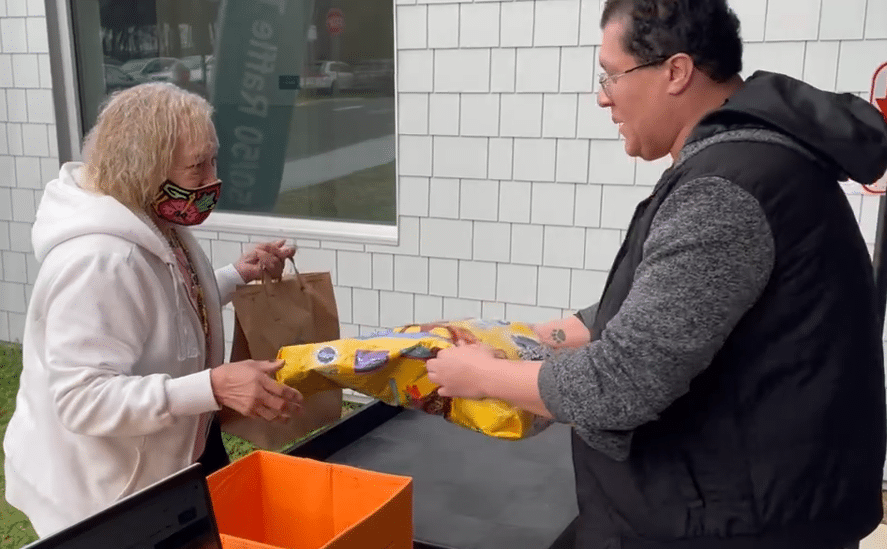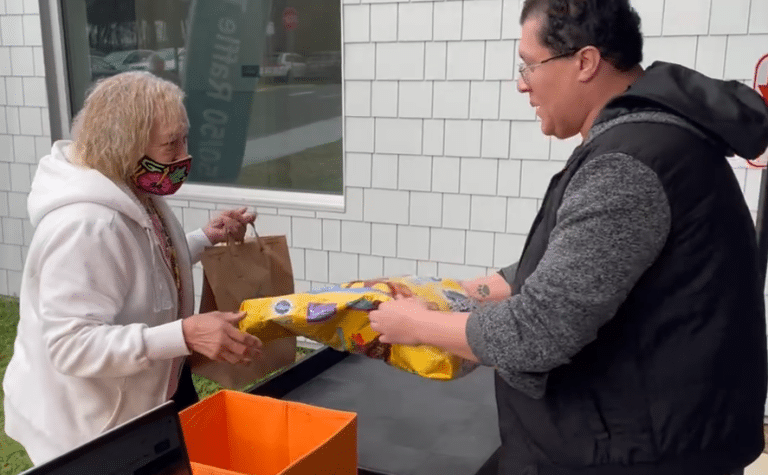 Food & Supplies to Support Families
AWA's Pet Food Pantry kept Jessica G's family of pets intact when she struggled affording their food and supplies.
"I fell on hard times and almost surrendered my companion animals. Coming down with covid and not being able to work have been hard on my family and companion pets. I am never judged or made to feel different when I come. I thank AWA for such an amazing program that has helped me and others" -Jessica G
Read More
Collapse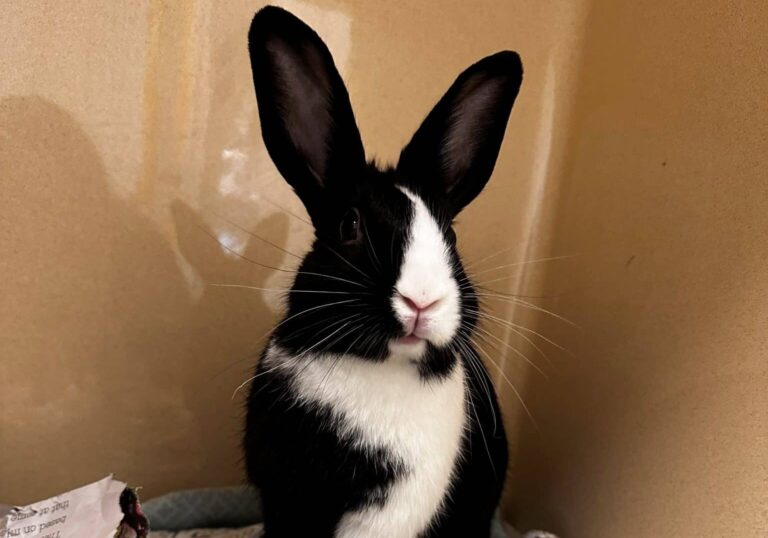 From Abandoned to Adopted
3-month-old Patricia was abandoned in extreme heat before being rehabilitated by AWA and adopted into a loving home.
Patricia was abandoned on a hot and humid summer evening inside of AWA's adoption bins. After surviving the night and avoiding being crushed by an unsuspecting donor dropping off donations, Patricia was brought inside to safety.
After being stabilized and medically cleared, a member of AWA's staff opened their home to foster Patricia. In foster care Patricia was given a nurturing environment to relieve the pain and stress she endured while readying for a future adoption.
As with all fosters, Patricia's caregiver was provided support and supplies that make the difference in creating positive outcomes for homeless pets. 
Today Patricia, now Peaches, is loved and has put her past trauma behind her.
Read More
Collapse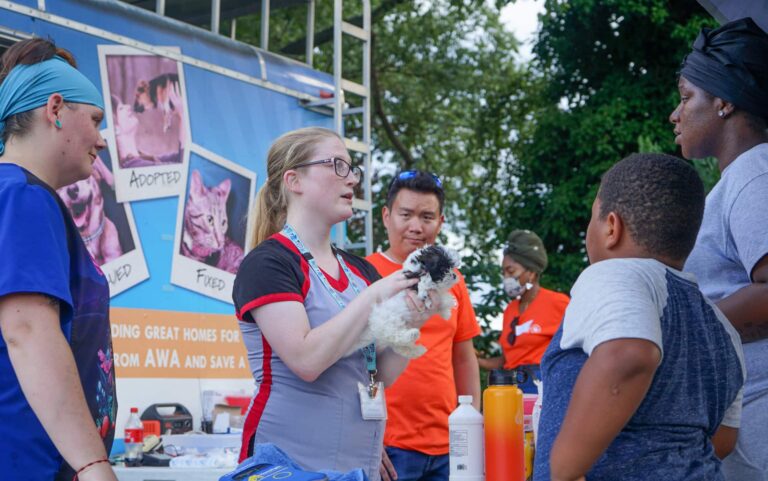 Bringing Free Pet Care to Camden
AWA's Vets on Wheels program brings free preventative care to 100s of Camden residents each year.
Vets on Wheels directly addresses issues that many residents of inner-city Camden face affording and accessing quality pet healthcare by bringing the vet to them.
Twice a month for 6 months a year, AWA packs up and drives into Camden to administer vaccines, flea and tick preventatives and more to pets in need. The Pet Food Pantry is also on-site to distribute food so no pet has to go hungry. 
Because of the support AWA receives from its partners and donors, we're able to ensure that no pets in the community have to go without the care necessary to lead healthy, happy lives.
Read More
Collapse
AWA is committed to the privacy and security of our donors. For more information on how we protect your personal data, refer to our Privacy Policy.