Marie McNamee always had a soft spot for cats. She mentioned from time to time in her later years that it would be nice to have a shelter for them, but she knew she was not up to the task. Her husband Chuck claimed not to be a cat person, but it is hard to find a picture of him without a cat in his lap or on his shoulder. The family cats were always strays or kittens in need of a home. Well into her eighties, Marie still packed Fuzzy into her car for weekends at the shore.
Her last cat Belle outlived her and joined the cats of the Conlen clan, bringing their total back to four. Her daughter Pat and son-in-law Paul Conlen, who also came from a cat-loving family, had always had cats. When they were dating, a stray cat named Buster adopted them and that began a long line of fur babies. Buster survived being hit by a car, feline leukemia, epilepsy, and a perineal urethrostomy. However, life was not all bad for Buster. For years he was the only one of their cats who sailed with them and sat in the lap of whoever was driving the 240Z (would not do that today).
More importantly he taught them how not to lose hope in a medical crisis. As a Type 1 diabetic, Paul found Buster's resilience inspirational. The first vet who diagnosed Buster's leukemia suggested euthanasia to eliminate the disease. Paul asked if that was also suggestion for ridding the world of diabetics. Years later the kitten Puff seemed to know when Paul's blood sugar was low and gave appropriate warning. However, for the most part their cats were simply a source of love, affection and comfort. The McNamees and Conlens over the years shared their homes with two Nebsies, Shamus, Rascal, Fuzzy, Wuzzy, Belle, Buster, Tosh, Buzzy, Bruiser, Binky, Puff, Chessie, Mimi and Coco.
In order to honor the memories of these cat lovers and the cats that made them better people, the cat wing of the new AWA shelter will be named in their honor. Hopefully, this new place will continue the work of creating more loving relationships for years to come.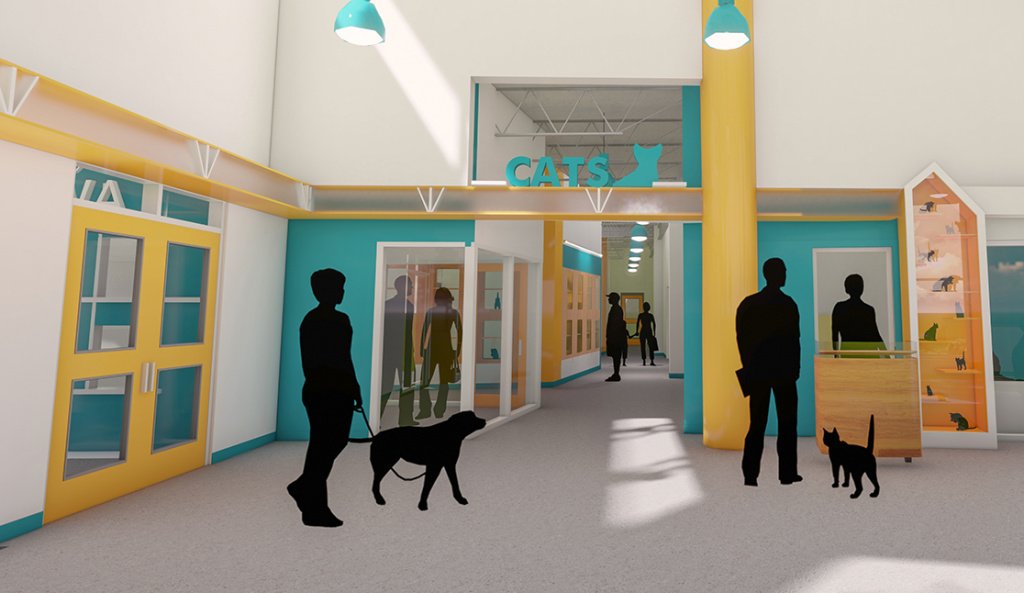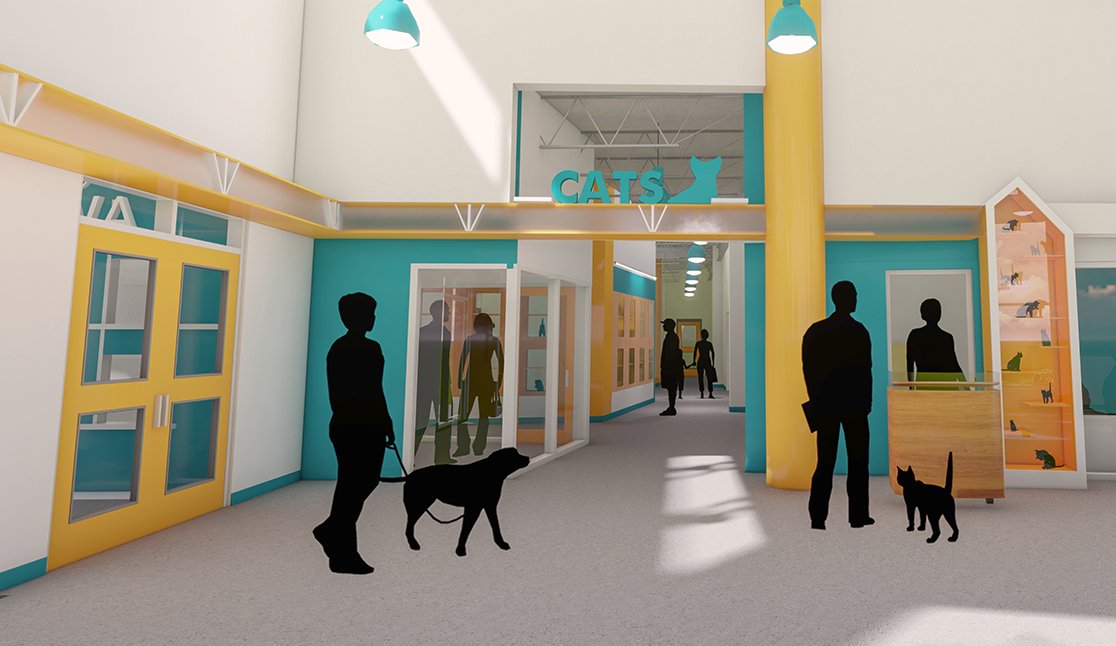 We are so grateful for the McNamees and Conlens, their love of cats will enrich the lives of thousands of homeless animals in years ahead.
We still need to close the remaining funding gap of $250,000. We need 4 gifts of $25,000, 5 gifts of $10,000, 10 gifts of $5,000 and $20 gifts of $2,500.  By giving today, you will help improve the lives of homeless animals and make our community a better, more loving place for all. Any amount takes us one step closer to building Happiness. You generous gift of any amount today will be DOUBLED up to $75,000 now through June 1st! 
Take advantage of the Spring Sale and have your gift doubled!
Office Areas for $3,000 – Kitten and Laundry Rooms are now open to 5 Donors at $2,500 each. Be a part of something BIG at AWA!