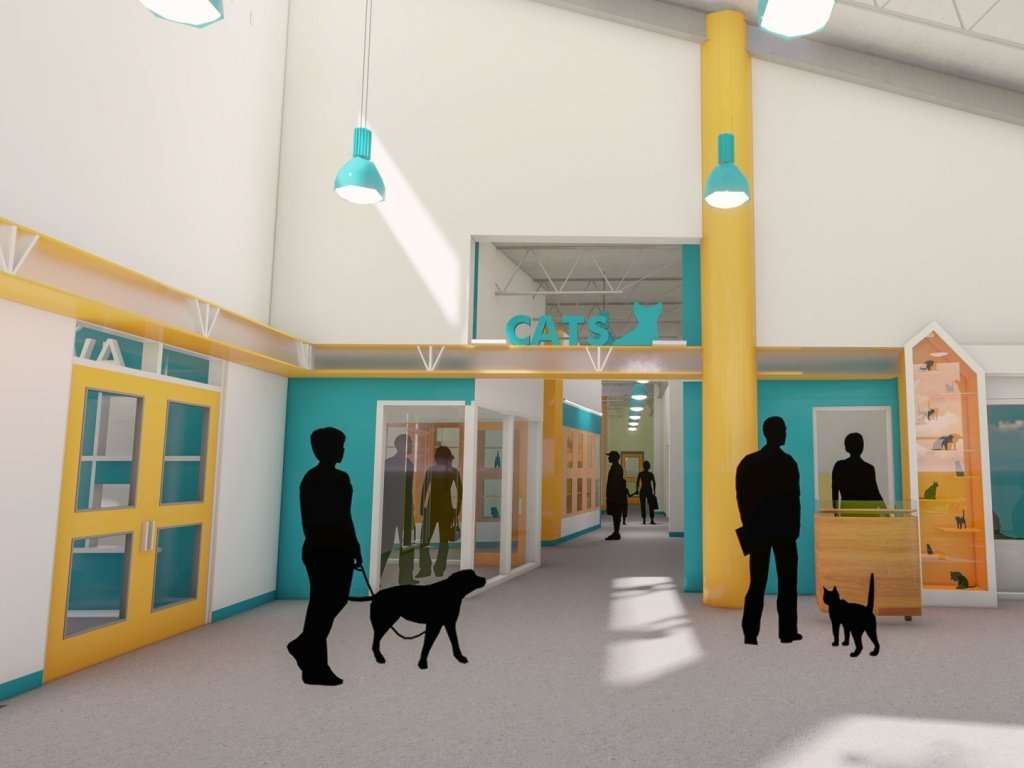 A NEW 25,000 SQUARE FOOT ADOPTION CENTER MEANS
Twice the space dedicated to adoption services
Twice the medical space to care for ill or injured animals
1,000 additional animals helped every year
A 42% increase in the number of pets housed and cared for
80 additional neonatal kittens saved every year
80 more dogs and cats rehabilitated every year
The Latest From Our Capital Campaign
The AWA Team Goes on a Road Trip
As AWA prepares to open the doors to its 25,000 sq. ft. building, we think about how the spaces inside are more than just rooms…they are areas where AWA's innovative programs will continue saving pets and helping people. In choosing to use "Adoption Center" the focus will be on the outcome—happy pets with happy people—versus warehousing/sheltering. As an Education Center, AWA is doubling down on welcoming the community—youth, adults, other rescue workers—to come and enjoy a training class, attend summer camp, and learn how to improve disease management in a shelter. The Pet Clinic will be able to do more as it continues to serve as a model for spay/neuter and veterinary outreach into underserved communities.
With easing of Covid-19 travel restrictions AWA's team of Dr. Emily, Nanci and Katie hit the road to visit three similar and nationally recognized animal welfare organizations to spend time with their staffs learning how they adjusted their operations and programs once they moved into a new building.
"Learning never stops when you are on a quest to do more for a mission you love," shared Nanci, AWA's Shelter Services Manager. When asked what she took away from her time with the Lynchburg Humane Society, she said, "The staff was extremely knowledgeable in their various departments and so willing to share that knowledge with us as colleagues in the field. The 400-mile trip to them was so worth it."
Katie, an AWA adoption counselor, has placed thousands of pets in new loving homes. She also works with families to keep their pets through AWA's pet retention programs, which offers support to pet owners, so they do not have to give up a beloved pet. "I truly enjoyed meeting others who do the work that I do with the same commitment, helping people find a new family member or helping them keep a treasured pet is very rewarding," said Katie. She is looking forward to moving into the larger space so more animals can be helped.
Dr. Emily was able to spend time with the different organization's medical teams. Shelter veterinary medicine is a specialty that now you can become board certified in. The knowledge or disease, spay/neuter, trauma are just examples of the diversity of things seen each day in a shelter's ICU. "With shoe-string budgets the field is even more mentally demanding because you may not have at your disposal all the tests, equipment, and diagnostics you have at a private hospital," says Dr. Emily. "You need to create care plans to decipher what may be an underlying issues and treat that."
Traveling to places and networking with others in your field generates new ways of thinking and affirms that what you are doing is working. For over seventy-years AWA has been learning and moving forward and will continue in the future to help both animals and people in the community.
Love of Cats Brings Happiness to Shelter Animals
Marie McNamee always had a soft spot for cats. She mentioned from time to time in her later years that it would be nice to have a shelter for them, but she knew she was not up to the task. Her husband Chuck claimed not to be a cat person, but it is hard to find a picture of him without a cat in his lap or on his shoulder. The family cats were always strays or kittens in need of a home. Well into her eighties, Marie still packed Fuzzy into her car for weekends at the shore.
Her last cat Belle outlived her and joined the cats of the Conlen clan, bringing their total back to four. Her daughter Pat and son-in-law Paul Conlen, who also came from a cat-loving family, had always had cats. When they were dating, a stray cat named Buster adopted them and that began a long line of fur babies. Buster survived being hit by a car, feline leukemia, epilepsy, and a perineal urethrostomy. However, life was not all bad for Buster. For years he was the only one of their cats who sailed with them and sat in the lap of whoever was driving the 240Z (would not do that today).
More importantly he taught them how not to lose hope in a medical crisis. As a Type 1 diabetic, Paul found Buster's resilience inspirational. The first vet who diagnosed Buster's leukemia suggested euthanasia to eliminate the disease. Paul asked if that was also suggestion for ridding the world of diabetics. Years later the kitten Puff seemed to know when Paul's blood sugar was low and gave appropriate warning. However, for the most part their cats were simply a source of love, affection and comfort. The McNamees and Conlens over the years shared their homes with two Nebsies, Shamus, Rascal, Fuzzy, Wuzzy, Belle, Buster, Tosh, Buzzy, Bruiser, Binky, Puff, Chessie, Mimi and Coco.
In order to honor the memories of these cat lovers and the cats that made them better people, the cat wing of the new AWA shelter will be named in their honor. Hopefully, this new place will continue the work of creating more loving relationships for years to come.
We are so grateful for the McNamees and Conlens, their love of cats will enrich the lives of thousands of homeless animals in years ahead.
We still need to close the remaining funding gap of $250,000. We need 4 gifts of $25,000, 5 gifts of $10,000, 10 gifts of $5,000 and $20 gifts of $2,500. By giving today, you will help improve the lives of homeless animals and make our community a better, more loving place for all. Any amount takes us one step closer to building Happiness. You generous gift of any amount today will be DOUBLED up to $75,000 now through June 1st!
Take advantage of the Spring Sale and have your gift doubled!
Office Areas for $3,000 – Kitten and Laundry Rooms are now open to 5 Donors at $2,500 each. Be a part of something BIG at AWA!
Be a part of Something Big
Your past donations have shown that you believe every animal deserves to feel safe, happy and loved. That's why we're reaching out about an opportunity to better serve the animals here in our community. Now through June 1st your gift will be DOUBLED up to $75,000 and bring AWA closer to opening the doors to the new shelter/education center later this year.
The old shelter, built in 1966, was deteriorating and costly to maintain. We have been able to adapt with our community's growing needs, but the time has come to admit that our building needs to grow, as well, so we can save more lives. To continue leading the region in innovative and quality care, proper housing for animals, and programs and services for pet lovers, a new building is critical.
Thanks to everyone's support we are very close to reaching our funding goal. Over the years, support from friends like you has saved the lives of these vulnerable animals — but so many more are still waiting for your help.
YOU CAN BRING HAPPINESS TO HOMELESS ANIMALS
The new 25,000 sq. ft. building currently under construction will have more than three times the space of the old shelter. The new space will provide clean, quiet and dignified housing, adoption counseling areas, a multi-purpose community room for training and workshops and so much more! We will be able to double the number of animals transported from overcrowded shelters in other regions, allowing them to find loving adoptive homes in South Jersey.
The community will also benefit from this new building allowing for more space for volunteer opportunities, temporary boarding for pets whose families are facing crisis,  youth education programs, and training classes and workshops.
By giving today, you will help improve the lives of homeless animals and make our community a better, more loving place for all. You generous gift of any amount today will be DOUBLED up to $75,000 now through June 1st! 
You can leave a legacy of love and help secure a bright future for shelter animals at AWA during the Spring Naming Opportunity Sale at AWA.  We are $250,000 away from closing the funding gap and reaching the $2,500,000 funding goal!
These two rooms are now available to 5 donors at $2,500 each!
The Animal Food Prep/Kitchen Area 
Hundreds of nutritious meals will be lovingly prepared in this space for the shelter animals by the staff and volunteers. The kitchen will also provide a place for our P.A.W.S. (People Achieving With Support) participants and Summer Camp attendees to make treats and enrichment toys to share with the shelter animals.
Laundry Area and Storage
Staff and volunteers will have a larger more comfortable laundry area to wash and dry hundreds of pounds of dirty bedding daily. Having a separate area for storage will help keep bedding organized and more sanitary.
Office Spaces Are Also On Sale! Reduced from $5,000 to $3,000 each.
Director of Development Office
Director of Finance Office
Special Events Manager Office
Volunteer Coordinator's Office
Human Resources/Accounting Clerk's Office
There is still time to be a part of something BIG! Any amount takes us one step closer to Building Happiness. Will you help?
Shelter Dogs Need Play Yards They Can Enjoy Night and Day All Year Long
Animal people like you know it best, pets transform lives. They make families whole. We are trusted sidekicks, devoted companions to our pets, and can-do champions of our four-legged friends. There's nothing we won't do for animals!
Your past support has shown you believe every animal deserves to feel safe, happy, and loved. That's why you're invited to be a part of an amazing opportunity to build happiness for animals here in South Jersey.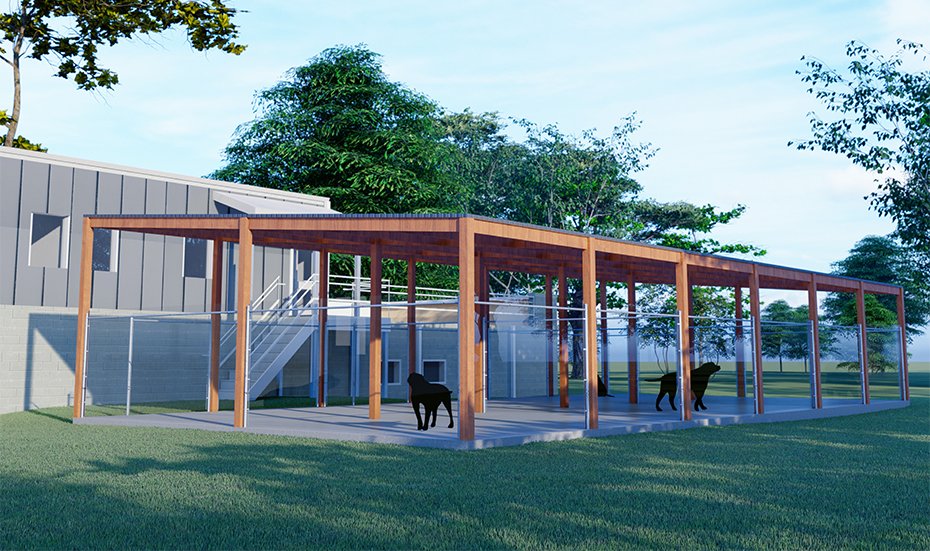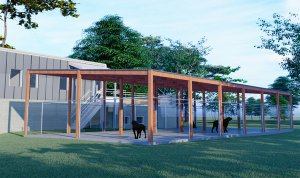 Happy animals make healthier animals, that's why three large outdoor play yards are planned for the dogs at the new shelter currently under construction at AWA. Having these play yards covered, with outdoor lighting and direct water source would be ideal, but before we can commit, we need to secure funding. We must raise $10,000 by April 1st so dogs can use these play yards after the sun sets and through all seasons. Having a direct source of water will make it easy to fill doggie pools and keep the area sanitary by giving it a good scrub and rinse. Don't worry we haven't forgotten the cats, while dogs are enjoying the play yards, the shelter cats can have some fun and sun on the Pawtio and Catio.
What do we cut to stay in budget? Delays, winter construction and a pandemic have impacted our fundraising efforts, meaning we need support from our loyal friends or sacrifice something we know would benefit the shelter dogs at AWA. Please help, each donation matters.
Demolition of the Old Shelter & a $15k Match Challenge Kicks Off
After an eight month delay due to COVID-19, the demolition of the old shelter finally started on October 19th and was down to a pile of rubble by October 28th. We are so excited to take the next step in the construction of the new 25,000-sf shelter/education center. Watch the demolition video here.
To celebrate this milestone, Susan Beck, a dear friend, and supporter of AWA has committed to match up to $15,000 in donations through November 13th.  Each dollar donated will be doubled. AWA is hoping the $15,000 Match Challenge will raise $30,000 for the capital campaign Building a Place Where Happiness Begins.
We need the support of the entire community to raise the $15,000 to make this challenge a success. A donation of $50 becomes $100, a donation of $250 becomes $500, a donation of $500 becomes $1,000 and on and on. Can we count on your donation?
The new building will include a bright, welcoming lobby with acoustically sound-proofed areas throughout and allow twice the space dedicated to adoption services. AWA projects an additional 1,000 animals can be saved each year due to the expansion. Equipped classroom-style space for public workshops and education programs will allow AWA to expand important services and programs to the pet caring community.
Another step closer to a brighter future for the AWA shelter animals.
We want to thank those who supported AWA with sponsorship and dedication signs in the old shelter building. Even though the old shelter is gone, your generosity will be remembered and recognized in the new shelter/education center. We thank you for being a part of the mission of saving animals lives.
Exciting News on Building Expansion & Funding Effort
The Animal Welfare Association (AWA) celebrates and delivers "Happiness" every day. Yet, in 2020 it feels like we are in pursuit of happiness.
At the start of 2019 AWA announced our greatest fundraising effort ever undertaken – a campaign to raise $2.5 million toward the cost of a new 25,000 sq. ft. animal shelter and education center which will make possible the expansion and transformation of AWA's programs and services. The total cost of the structure is $5.9 million.
COVID-19 may have temporarily slowed down our progress toward "Building a Place Where Happiness Begins," but it did not defeat us.
This September, the remaining portion of the Capital Campaign process will begin. It is called "Paving the Way," as it happens at the same time as the construction!
As a Builder of Happiness, we would like you to know about a few exciting happenings and upcoming activities.
The shelter is now empty! The relocation of the Pet Clinic and Shelter into their temporary homes is COMPLETE! Check out the staff and animals move into their new home here.
We want to thank everyone who visited the old shelter during the "If I Had a Hammer" events on September 9th and 10th. It was great seeing so many friends and supporters of AWA. The heartfelt messages left on the walls made us cry, laugh, and reminisce. To those strong enough to put some holes in those old walls, we applaud you.
These activities helped say good-bye to the past before moving forward, which we did on September 14th at the groundbreaking ceremony for the new building. We were joined on this special day by board members and the head of the construction team. View photos of both events.
Once demolition begins, the milestones will be in step… construction to Hard Hat tours… and on to the grand reopening in late 2021.
Will you help Pave the Way to Happiness. In the final stretch organizations normally hold fundraising events to engage the public to close the gap between what funds have already been secured to what funds we still need to open the doors in 2021. We anticipate that amount is $500,000. Yet, the impact of COVID-19 means we must find new ways to succeed. It means we will need our community – donors, volunteers, companies, and neighbor – to donate. No amount is too small.
Will you be a Builder of Happiness?
Secure one of the remaining Naming Opportunities; don't miss this lasting chance to have your name or the name of a loved one on a part of the new building.
Become a North Paw Wall supporter for donations of $500 or $1,000 – like the North Star, your name will be displayed as a constant testament of your generosity on one of the shelter walls.
For a $300 donation your name can be on the Honor Roll Wall that will be displayed in the lobby near the entrance.
Supporting Happiness is easy, you can:
Pledge to give a donation in the coming months (pledges for gifts over $1,000 can be paid over two or three years).
Give a donation today of whatever you can.
Call us today so we can customize a plan around your wishes, contact Ron Delp at 856.424.2288 ext. 150.
Thanks to Your Support, We Will Be Building!
I hope you and your family are staying well during this unprecedented time. Yesterday I received an inspiring voice message from a longtime donor who simply said, "An arrow can only be shot by pulling it backwards. When life is dragging you back with difficulties, it means it's going to launch you into something great. So just focus and keep aiming."
We're continuing to help animals today while still focusing on keeping our community safe and aiming for that day when we open the doors to a Place Where Happiness Begins.
Today – I am thankful to the AWA team for coming together and crafting an action plan to ensure quality care to the shelter animals, provide help to people immediately impacted and in need of assistance for their pets, and willingness to work under strenuous conditions. Thank you for allowing us to put our freshly sanitized hands to work doing all we are safely able to do.
You may also be wondering about your generous gift to Building a Place Where Happiness Begins, and I can provide reassurance. Thanks to your support we will be building!
With only weeks away, seeing significant strides in the construction of the building, the countdown to the Demolition Party and Public Fundraising kickoff was happening.
Understandably, we are now looking at early summer, given that moving forward depends on things returning to normal. And we know that raising the remaining funds from many small to medium size donations might be more difficult. But this is when creative and committed people come together and find a way.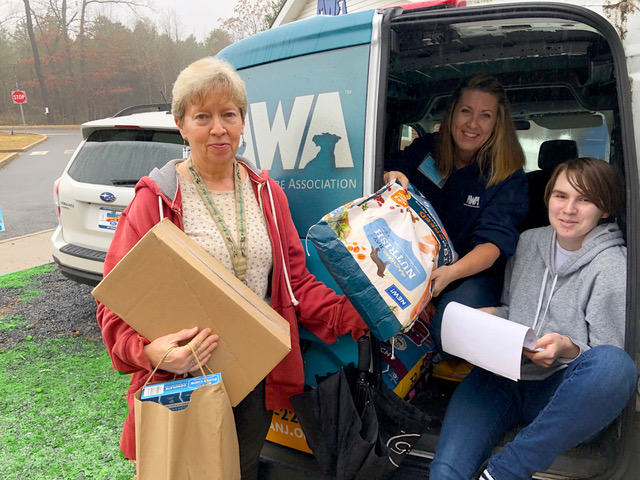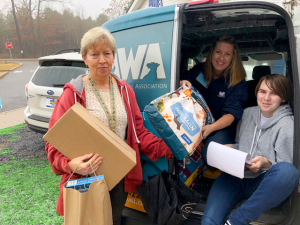 What is happening right now?
·  Hale Trailer employees will be on site next week to assemble the trailer that will house the Pet Clinic during construction. The shelter is packing up to move.
·  We've applied to the township for a permit waiver to allow us to begin the building process before they return to their offices.
·  The architectural drawings are nearly finished. A&E Construction is tightening their prices; the last piece to complete the bridge-loan application.
In 14 months, more than 200 loyal donors committed over $1.8 million! This is an incredible achievement. The funds you've given remain protected from the changes in the stock market and fully dedicated to the new building. Thank you for giving us the foundation to move forward.
Everyone is eagerly looking forward to feeling JOY when shovels are in the ground. When giving your hardhat tour I may be skipping with excitement knowing that behind the new doors will be a building equipped to sustain and grow AWA's amazing programs.
Inside the new building tucked off the back entrance by the elevator is the "Pet Food Pantry." When designing the building many donors shared their appreciation for this program and ensured it would have a home so it could expand. Recently, the Pet Food Pantry was happening every few months out of a horse trailer parked near the shelter. On average over 60 pet families or 250 meals are provided each time.
As COVID-19 impact intensified, the inquiries for pet food has increased leading our team to roll out "curbside, no contact, pet food grab bags" for people needing assistance feeding their pets.
Like other lifesaving programs you allow us to do each year, and asked us to expand in the new building, the Pet Pantry is so important. As one recipient says, "I have three dogs and four cats…Several of my pets have health issues. Money can really get tight at times. I'm so thankful that AWA has this program to help us keep going."
Thank you—for believing in the mission, vision, and work of the AWA. I look forward to updating you when we shoot forward.
Maya Richmond
Executive Director
Highlights of the Expansion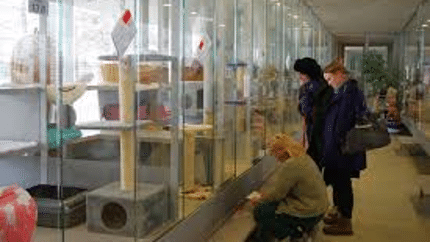 Glass-front "cat condos" will face the main "Cat Wing" corridor, allowing for curious cats and kittens to watch humans coming and going. A glassed-in, outside-facing room will provide flexible space for AWA to have kitten incubators and volunteer care stations during peak kitten season to care for the hundreds of orphaned baby kittens that come in during the summer months.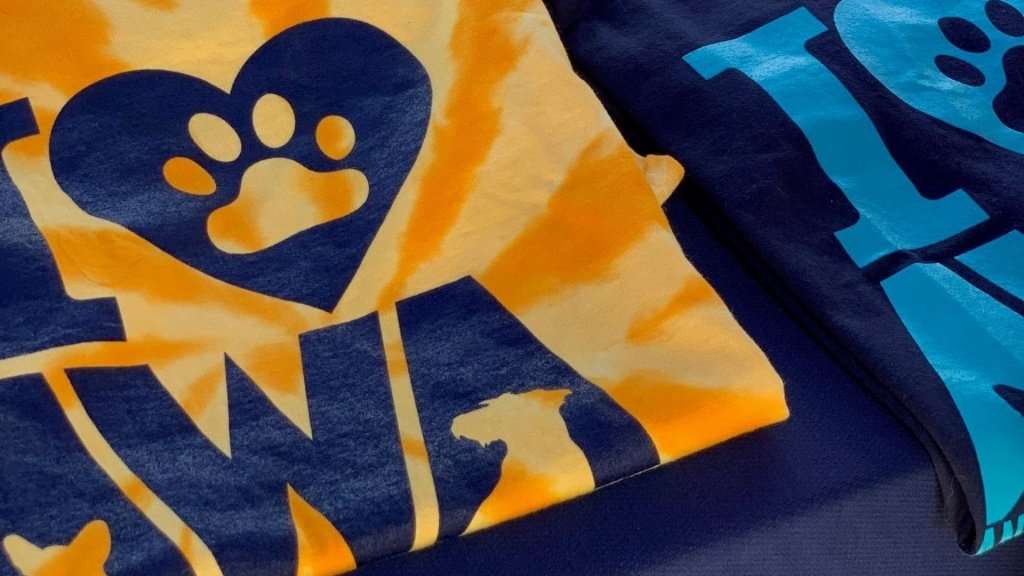 The AWA Shop will showcase pet-related merchandise as well as handmade treats and toys made by pet therapy participants, Special P.A.W.S. and volunteers.
Our store staff will include volunteers from our youth development & employment partnerships who will have the opportunity to learn job skills.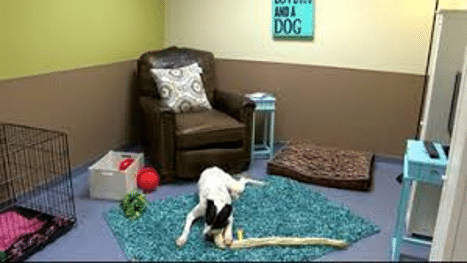 Life for a shelter dog can be extremely stressful.  To help older or more anxious dogs, AWA will have two rooms called "Real Life Rooms" designed to feel like a warm, welcoming living room.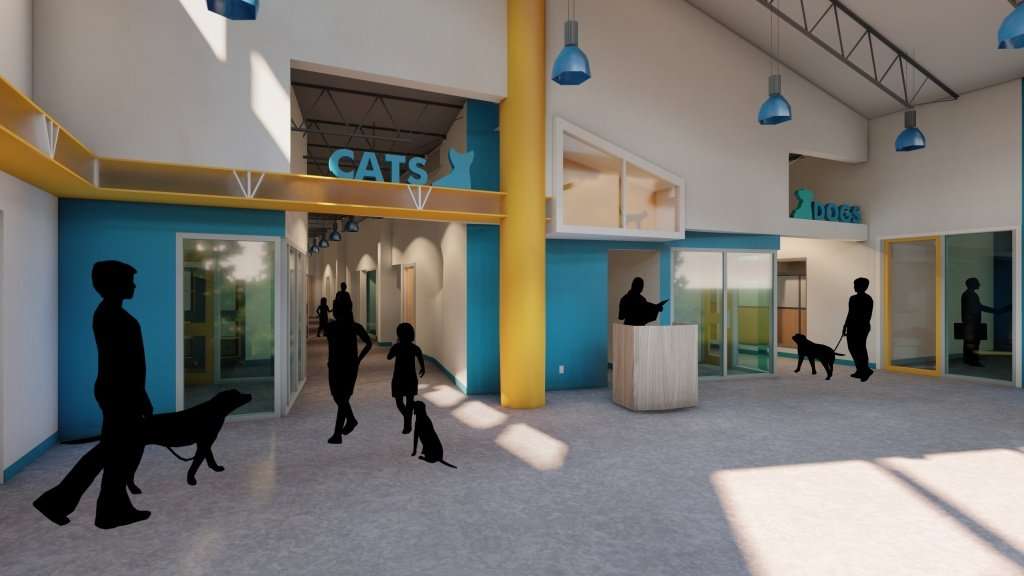 The open Lobby allows us to accommodate our ever-expanding adoption community and allows more space for our programs and events.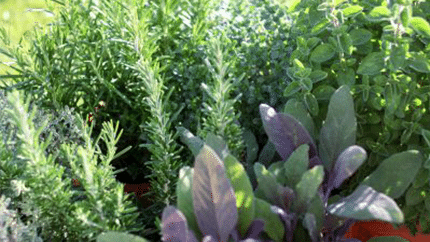 The herbs and vegetables in our Kindness Garden will nourish bunnies and enrich treats for our cats & dogs. Our rabbits and other little fluff balls can fully express their bouncy little selves in the fresh air!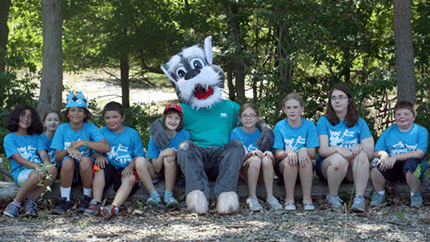 PLUS, we can accommodate more people for our amazing programs like Summer Camp, Reading to the Animals, Pet Therapy, and Special Paws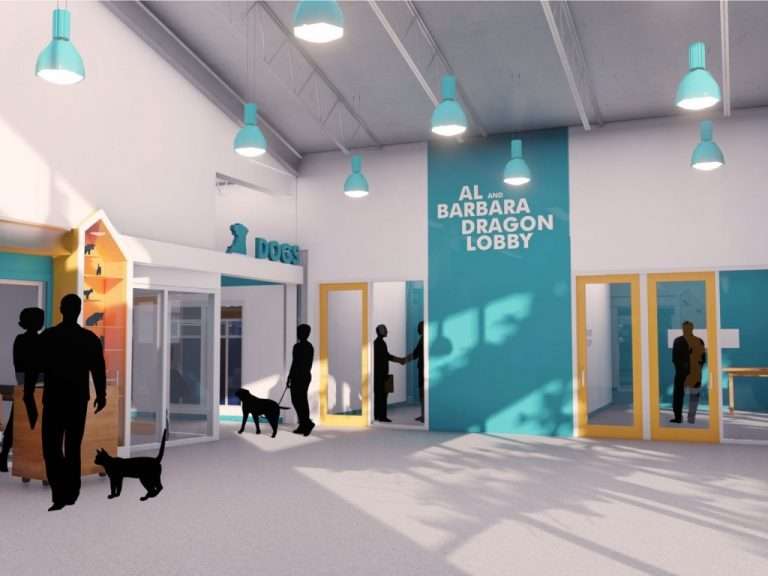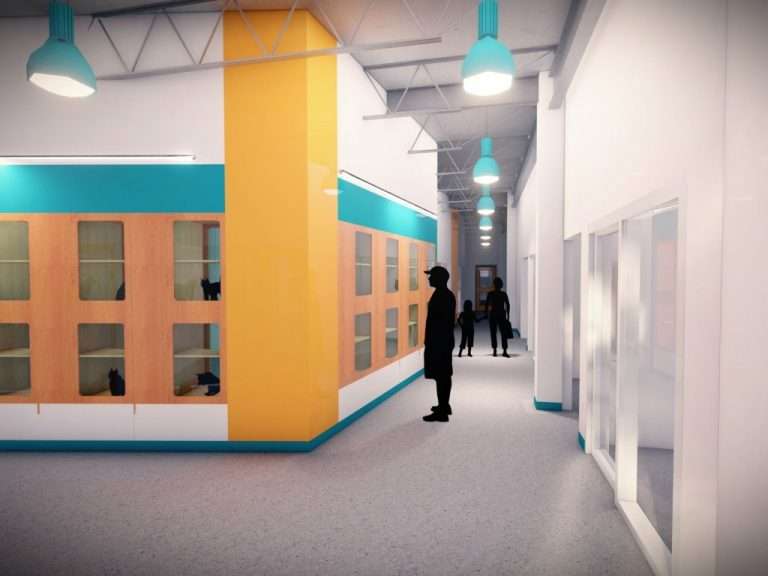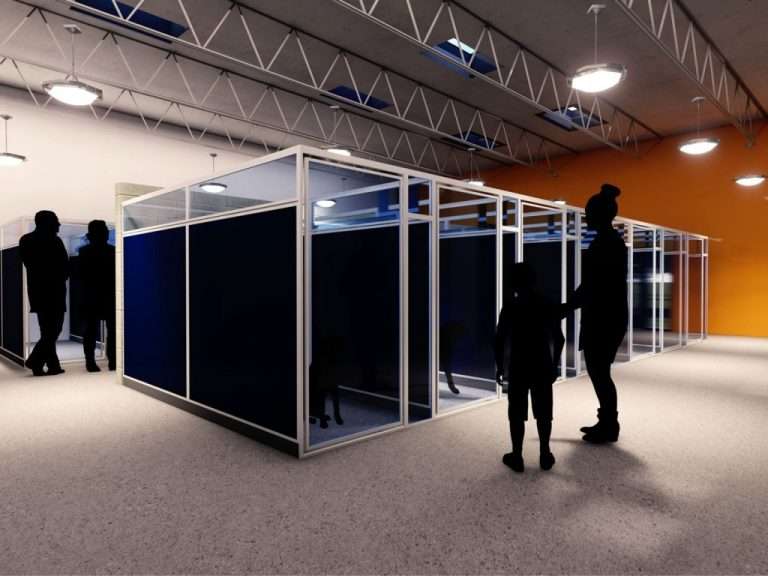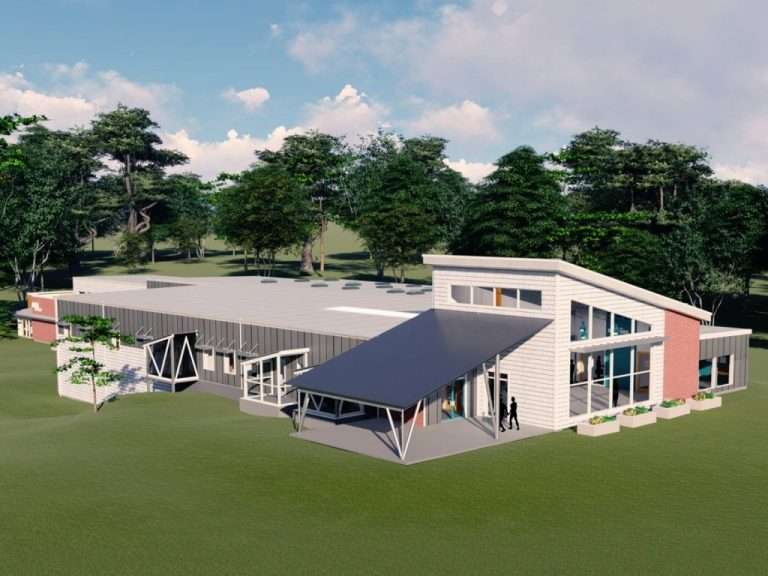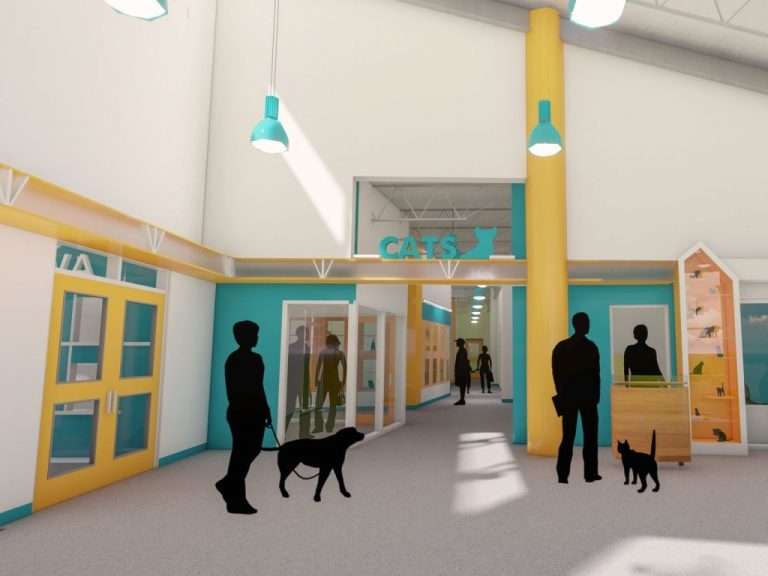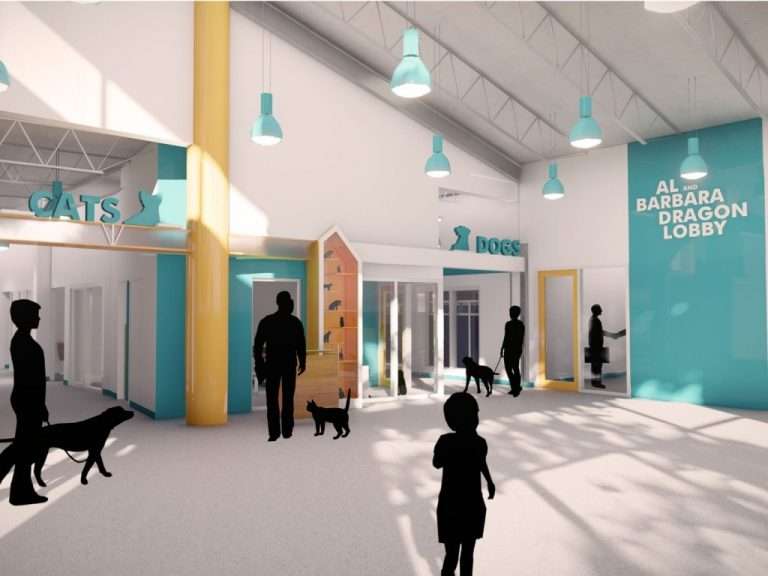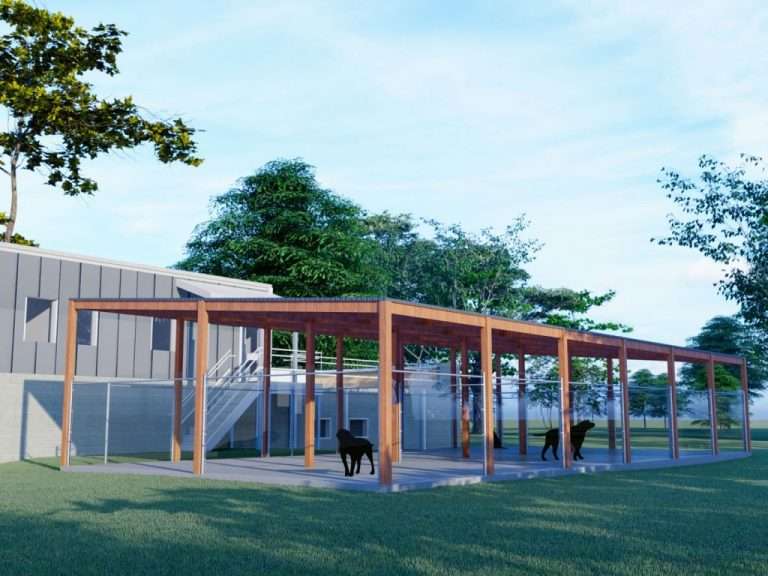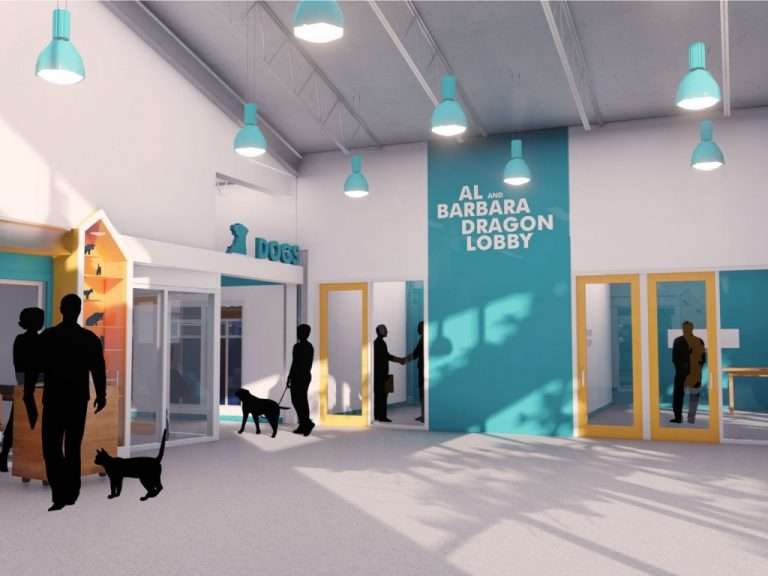 This desperately needed new center will improve care to South Jersey's most vulnerable and needy animals while serving as a welcoming, professionally-appearing resource for our community's pet-loving friends.
Don't wait to become involved in this campaign to keep tomorrow's animals safe.