What is "unnecessary" pet euthanasia?
In the past, owned pets were euthanized for a wide range of reasons, many of them not pertaining to the animal's health or quality of life. Similarly, pets that found themselves in pounds or shelters were often put down due to lack of space, expensive but treatable health conditions and even because of being considered an undesirable breed.
Today, many veterinarians and pet clinics refuse to euthanize pets with manageable behavior problems or treatable medical conditions. Along with this, many shelters and rescues are making a commitment to providing the necessary care, so that even needy pets can be adopted into loving homes.
In 2009, AWA adopted a "no-kill" philosophy. We ended this past year with a 97 percent save rate, adopting out over 2,500 pets, including many that needed extensive medical and behavioral treatment. Camden County, as a whole, has become a community with an 89 percent save rate, and AWA is committed to helping other animal welfare organizations in South Jersey continue to improve their save rates.
The Stats – Nationally and Locally
Despite having a long way to go, the national decrease in pet euthanasia in the past few decades is astounding. According to the Humane Society of the United States, more than 15 million pets were euthanized in the U.S. in 1970, compared to around 2.7 million today. New Jersey is no exception to this trend. In 2016, 15,340 dogs and cats were euthanized in N.J., which is down from over 50,400 in 2003, according to the 2004 Animal Welfare Task Force Report. While these numbers are still too high, animal welfare organizations across the country are making strides to ensure this decline continues.
Why is there a decrease?
There are many reasons unnecessary euthanasia rates are falling across the country and locally. Some of these reasons include:
The Transition to Life-saving Approaches – The term "no-kill" can have different meanings in different communities. For the AWA community, this means that no animal is euthanized due to space, length of stay, or for treatable/manageable conditions.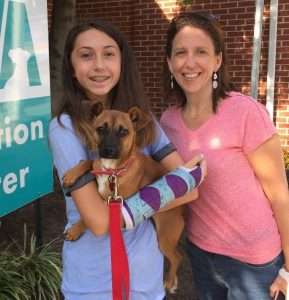 A Rise in Adoption Rates – One of our favorite sayings – Adopt, Don't Shop! – is finally being heard, as the ASPCA reports that national adoption rates are up more than 18 percent compared to past years. This is, in part, due to a decline in puppy mills and the promotion of new adoption methods.
Affordable/Accessible Pet Care – Veterinary care can be expensive, and at times even loving pet owners are faced with having to put a pet down or surrender them because they are unable to afford care. AWA has a low-cost pet clinic that aims to provide affordable and accessible pet care to pet owners in the community.
Foster Programs – Pets that are too young, suffering from an illness or recovering from an injury are best cared for in foster care by our dedicated volunteers. The animal welfare organizations that have adopted foster programs are often able to take in more animals and provide round-the-clock care for pets in need.
Pet Transport Programs – The progress made by AWA and the surrounding community allows us the ability to receive transports of animals from high-intake shelters that have limited resources, and are unable to care for all of the pets that are brought in.
Trap Neuter Return Programs- Programs like AWA's Trap Neuter Return program are saving the lives of feral cats all across the United States. Feral cats have a difficult time adapting to domestic situations, and when they are brought into a shelter they are often euthanized because of undesirable behavior. TNR program's safely trap these cats, neuter/spay and vaccinate them, and return them to the area from which they came. Not only are these programs saving lives and lowering the euthanasia rates for cats, they also help decrease the feral cat population. For more information on TNR, please click here.
Pet Retention – When pet owners call AWA to inquire about surrendering a pet, we offer them counseling, as well as resources that may help them keep their pet or re-home them without ever having to place them in a shelter.
AWA Continues to Lead the Way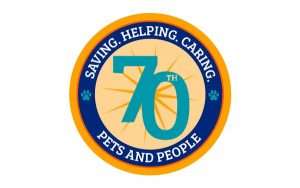 This year marks AWA's 70th anniversary. From the opening of the area's first spay/neuter clinic, to the founding of the Animal Alliance of Camden County, AWA looks forward to working with other shelters, and continuing our life-saving efforts in South Jersey.