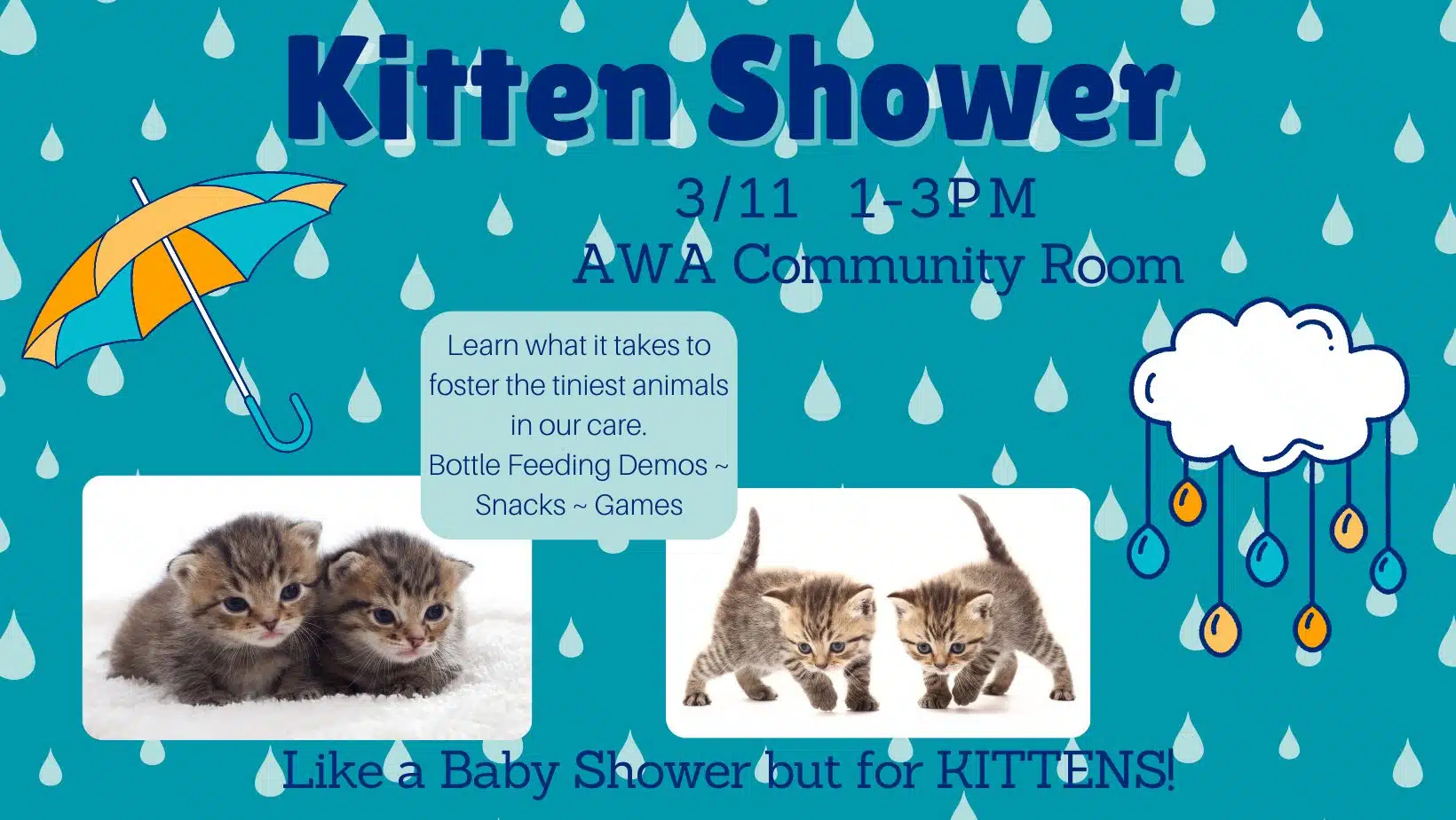 AWA Kitten Shower
It's like a baby shower, but for kittens!
Ever wondered what it takes to rescue the tiniest animals in our care? Join us for a FREE Kitten Shower in the AWA Community Room to learn about kitten fostering while enjoying some snacks and fun!
Kitten Season is coming, which brings dozens and dozens of kittens into our care. To prepare, we need to fill our cupboards with all the special equipment these little ones need. If you would like to bring a gift you can check out our Kitten Care Wish List.
Registration is not required but helps us with planning. Thank you!