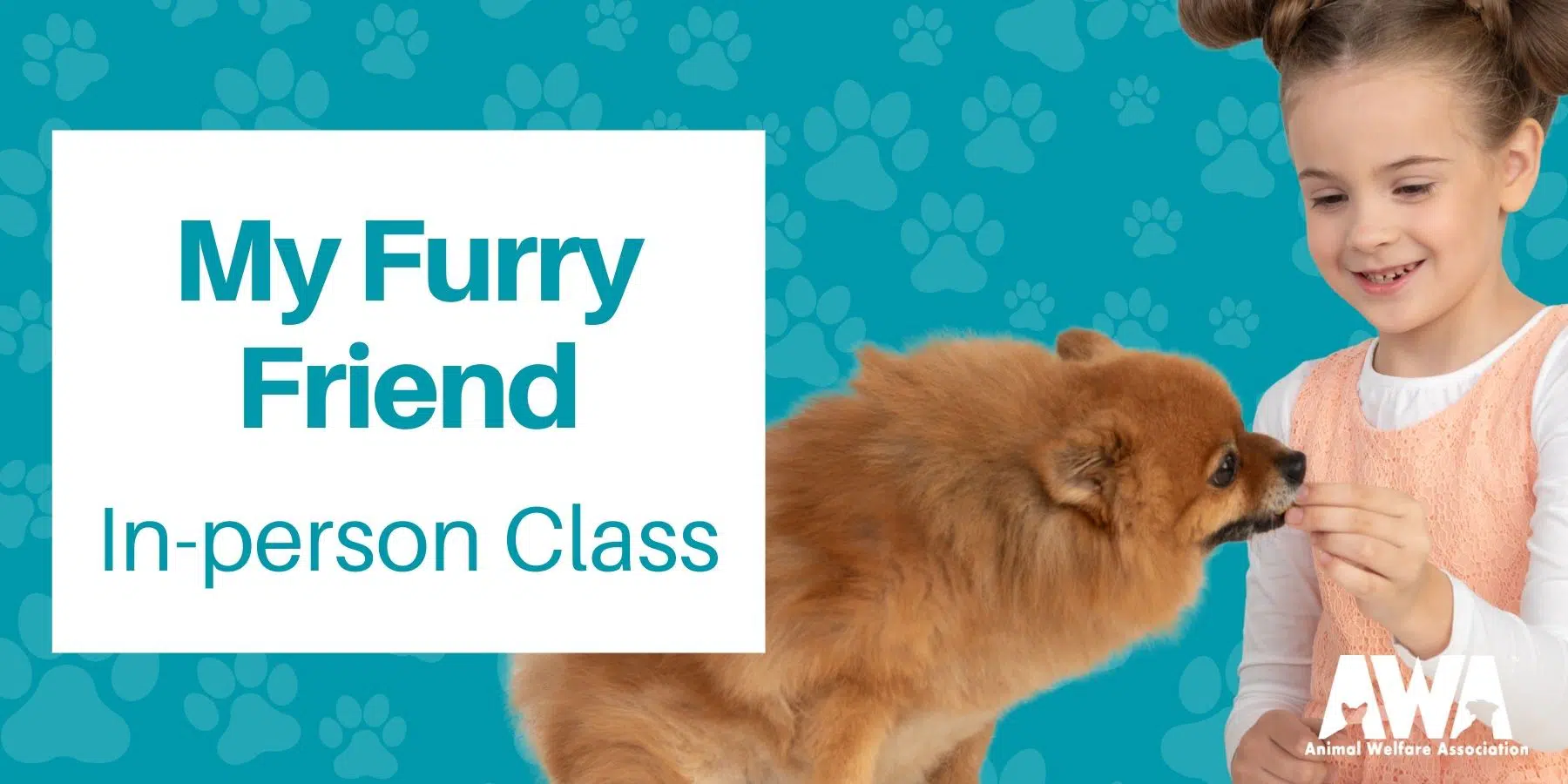 My Furry Friend
My furry friend is an hour-long class that teaches children about their four-legged canine companion and how to train them for children ages 6-12.
Parents or legal guardians must accompany all children under the age of 16.
In both classes children will learn how to great a dog and how to interact with a dog. They will learn about body language and why it is important. They will learn how to teach basic cues with positive reinforcement training techniques. They will also learn about enrichment and mental exercise.
If you have any questions about today's class please feel free to contact the AWA behavior team at [email protected]